Wheaties Signs as Sponsor of PBA League
March 03, 2015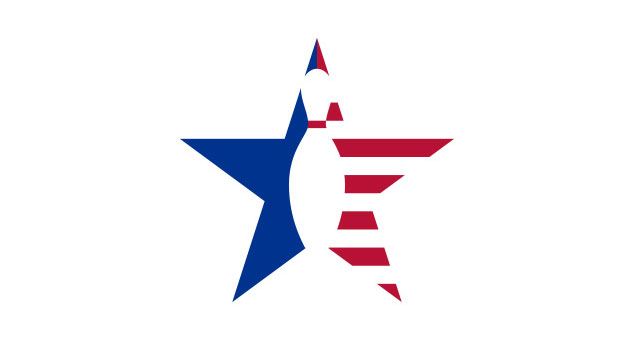 Bowling and arguably the world's most famous cereal are back together.
The Professional Bowlers Association and Wheaties have reached an agreement to have the General Mills brand come on as a sponsor for both the 2015 PBA League playoffs and as presenting sponsor of team L.A. X later this month at Bayside Bowl in Portland, Maine.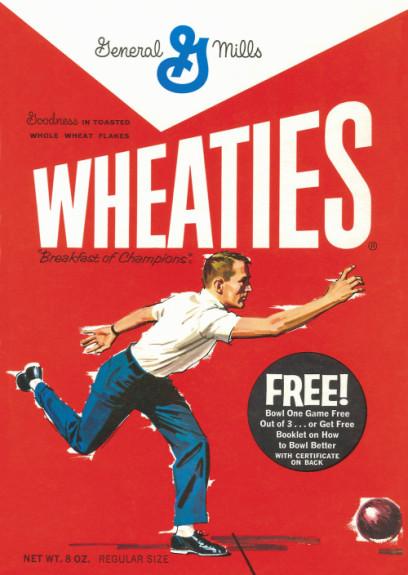 In 1963, a "generic" bowler was featured on a Wheaties box cover.
The sponsorship package will include on-site signage during the PBA League Elias Cup Playoffs, as well as 30-second commercials on the four ESPN telecasts originating from the event. PBA League quarterfinal, semifinal and Elias Cup Finals shows will air on ESPN on March 29, April 5, April 12 and April 19.
"Wheaties is an iconic brand, and to have it attach its name to the PBA is very exciting," said PBA Commissioner Tom Clark. "The PBA has a lot of momentum. Large audiences have been riveted to compelling action on the lanes."
Wheaties' deal with the PBA comes as the tour's television series is enjoying a 22 percent increase in year-over-year audience ratings on ESPN.
"The PBA is a high-energy organization, and bowling has really grown in popularity, so it was a great opportunity for us," said Jamie Lyon, associate marketing manager for Wheaties. "We have a history with working with so many iconic athletes. There's something about bowling that's very classic."
Shamrock Sports & Entertainment, the PBA's strategic marketing and sales agency, negotiated the agreement.
"The PBA is experiencing historic popularity via double-digit increases in ratings on ESPN, and Wheaties is eager to tap into that passion and performance," Shamrock President Brian Corcoran said. "We are confident this initial partnership between PBA and Wheaties only scratches the surface of many shared values and championship celebrations to come."
Wheaties will sponsor the PBA League's L.A. X, a team, founded by Los Angeles Clippers all-star Chris Paul and featuring a roster that includes two-time reigning PBA Player of the Year Jason Belmonte, Stuart Williams, Martin Larsen, Andres Gomez and Patrick Allen. Andrew Cain is team manager.
The PBA League portion of the PBA's schedule has a unique attraction to potential sponsors, Clark said, because it features teams competing, rather than individuals.
"During the traditional season, a brand can sponsor a player or multiple players and gamble on that player making the ESPN finals," he said. "During the PBA League competition, you know for a fact that your team is going to have visibility on ESPN."
Wheaties has a long history of featuring athletes on its box covers. According to Gutenberg,org and Wikipedia, the late Billy Welu — one of only three bowlers ever to win back-to-back Masters titles, and Chris Schenkel's long-time broadcast partner on ABC-TV's "Pro Bowlers Tour" telecasts — is the only pro bowler ever to grace a Wheaties box.
In 1963, a "generic" bowler was depicted on a Wheaties cover that offered a choice of free bowling or a free bowling instructional booklet.
Wheaties also produced "Champion Trading Cards" for several years, a series that once included Hall of Fame bowler Ned Day.