Wichita State Alumnus Wins H.H. Emir Cup
February 28, 2015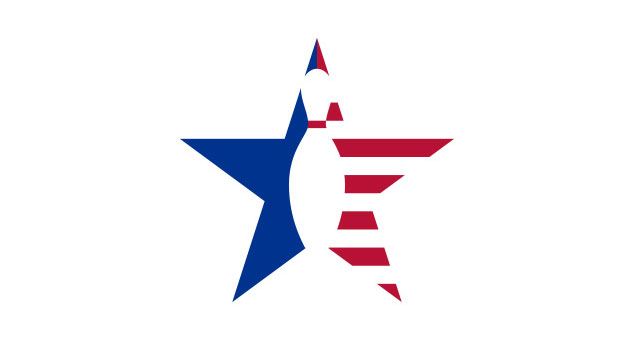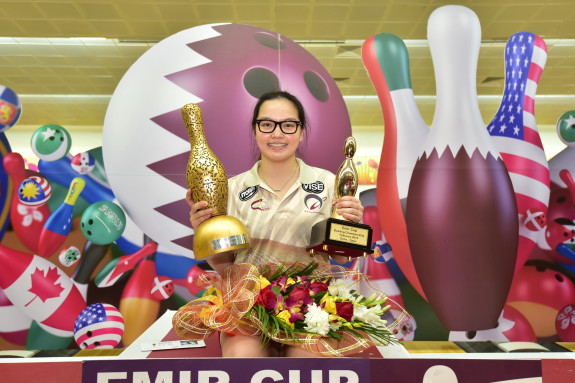 Former Wichita State University star Tannya Roumimper of Indonesia defeated home country favorite Khaled Al-Dossari, 516-430 in the two-game total pinfall final match, to win the H.H. Emir Cup Friday at Qatar Bowling Centre.
Roumimper rolled games of 287 and 229, including 8 handicap pins per game awarded to women entered in the tournament, to handily top Al-Dossari's 184 and 246 games. But the former collegiate All-American needed her handicap pins in eliminating UAE's Naif Oqab in the Step 3 semifinal round, 437-428. Top qualifier Danielle McEwan, a Team USA member from Stony Point, N.Y., was eliminated in the other Step 3 match, losing to Al-Dossari, 441-405.
The H.H. Emir Cup is a PBA International-World Bowling Tour event. Roumimper will not be credited with a PBA title because she received eight handicap pins per game and she is not a PBA member.
PBA International-WBT competition continues with the Kingdom of Bahrain Open at Ozone Entertainment Centre in Manama, Bahrain, March 2-7, and the Brunswick Euro Challenge at Dream Bowl Palace in Munich, Germany, March 14-22. PBA fans can follow the action in Bahrain by visiting abf-online.org and in Munich by visiting brunswickeurochallenge.com.
H.H. EMIR CUP
Qatar Bowling Centre, Doha, Qatar, Friday, Feb. 27
Championship (two games, total pinfall; women entrants receive 8 handicap pins per game)
f-Tannya Roumimper, Indonesia ($25,000) def. Khaled Al-Dossari, Qatar ($12,000), 516-430.
Step 3 Final Standings (two games, total pinfall; winners advance to Step 4 championship, losers earned $6,000)
f-Roumimper def. Naif Oqab, United Arab Emirates, 437-427.
Al-Dossari def. f-Danielle McEwan, Stony Point, N.Y., 441-405.
Step 2 Final Standings (after 6 games, top 4 advance to Step 3 semifinal round)
1, f-McEwan, 1,368.
2, f-Roumimper, 1,362.
3, Oqab, 1,333.
4, Al-Dossari, 1,306.
5, Osku Palermaa, Finland, 1,302, $2,700.
6, Wes Malott, Pflugerville, Texas, 1,276, $2,700.
7, Andres Gomez, Colombia, 1,273, $2,700.
8, Sean Rash, Montgomery, Ill., 1,258, $2,700.
9, f-Cherie Tan, Singapore, 1,257, $2,300.
10, Jason Belmonte, Australia, 1,254, $2,300.
11, Manuel Otalora, Colombia, 1,249, $2,300.
12, f-Missy Parkin, Laguna Hills, Calif., 1,244, $2,300.
13, Yousif Falah, Bahrain, 1,240, $2,100.
14, Tom Hess, Urbandale, Iowa, 1,236, $2,100.
15, Mika Koivuniemi, Finland, 1,219, $2,100.
16, Martin Larsen, Sweden, 1,149, $2,100.
f-denotes female competitors who receive 8 handicap pins per game in addition to actual pinfall totals