Williams the Robber Baron
June 18, 2010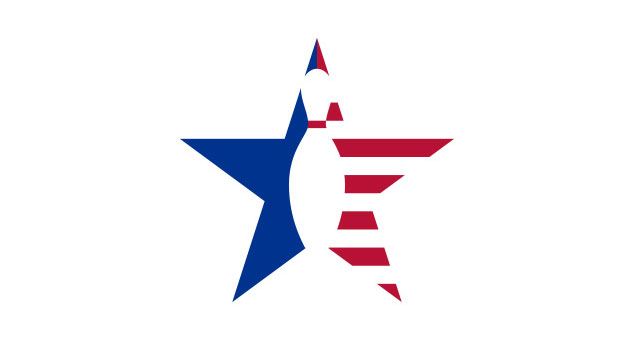 Marcus Berndt of Sweden won the last squad for Friday, posting 1345 for his six games. Therefore, he wins €100 as squad leader - but no. As he won yesterday's opening squad the rules say that he cannot pick up two squad prizes. Therefore, the
money went to second-placed Stuart Williams from England, the tournament favorite from day one, a highway robbery as far as Berndt was concerned.
Williams came down the home straight with 1312, bowling consistently with a high of 230 and a 190 low over the six games.
Now, after 12 games in the can, Marcus Berndt resumes his number one position on the leader board with 2701 and has Williams on his tail with 2633.
Only six players have yet to complete the 12-game stint and those will take to the lanes tomorrow.
Berndt was mighty pleased to top the squad, although disappointed that the rules decreed that he forfeited the €100. "I'm not too disappointed at not getting the squad prize," said Berndt. "I don't like taking money off my friends!
"Now I can relax and spend tomorrow looking around the island. Then I can sleep in on Sunday as I will be in the top six and able to have a couple of byes from the early rounds of the finals. I'll take in the sights and enjoy being here."
It was a differing story from Williams. "I got a kick out of that, it was fantastic," he joked. "You have to play for the prize fund - sometimes it's good for you, sometimes it's bad. 1312 was an OK score, so we'll see how it goes. I might play once more tomorrow and try a few more things out, but it looks as though my 2633 is pretty safe."
Bigi Manico from Switzerland sits in the 26th position, the cut for Sunday's finals. Those making it through will be joined by four players from the Desperado squad late on Saturday night, making 30 to contest the final rounds.
Except for the six having yet to complete their 12 games, tomorrow's squads will be re-entries for those determined enough to attempt to beat their lowest six-game series.
TOP 26 STANDINGS AFTER SQUAD 5:
| | | | | | | | | | | | | | | | | | |
| --- | --- | --- | --- | --- | --- | --- | --- | --- | --- | --- | --- | --- | --- | --- | --- | --- | --- |
| P | Name | Nat | HC | 1 | 2 | 3 | 4 | 5 | 6 | 7 | 8 | 9 | 10 | 11 | 12 | Scr | Tot |
| 1 | Marcus Berndt | SWE | 0 | 159 | 207 | 247 | 250 | 203 | 290 | 207 | 205 | 257 | 185 | 234 | 257 | 2701 | 2701 |
| 2 | Stuart Williams | ENG | 0 | 244 | 237 | 228 | 189 | 214 | 209 | 230 | 226 | 215 | 190 | 227 | 224 | 2633 | 2633 |
| 3 | Mark Spiteri | MLT | 0 | 248 | 202 | 230 | 277 | 192 | 214 | 234 | 156 | 198 | 181 | 226 | 210 | 2568 | 2568 |
| 4 | Justin C Scicluna | MLT | 0 | 222 | 207 | 257 | 212 | 201 | 161 | 159 | 242 | 191 | 245 | 242 | 164 | 2503 | 2503 |
| 5 | Neil Sullivan | MLT | 0 | 152 | 202 | 257 | 257 | 201 | 175 | 255 | 165 | 195 | 210 | 196 | 214 | 2479 | 2479 |
| 6 | Kenneth Arpa | MLT | 0 | 192 | 211 | 236 | 193 | 215 | 203 | 227 | 193 | 217 | 207 | 196 | 166 | 2456 | 2456 |
| 7 | Matt Chamberlain | ENG | 0 | 204 | 230 | 207 | 245 | 165 | 187 | 180 | 203 | 204 | 235 | 213 | 171 | 2444 | 2444 |
| 8 | Charis Panayiotou | CYP | 0 | 178 | 215 | 233 | 222 | 197 | 193 | 237 | 181 | 165 | 211 | 170 | 207 | 2409 | 2409 |
| 9 | Cherise Denham | ENG | 96 | 228 | 180 | 201 | 218 | 266 | 175 | 149 | 196 | 194 | 193 | 150 | 161 | 2311 | 2407 |
| 10 | Bo Winther | DEN | 0 | 192 | 215 | 169 | 194 | 222 | 221 | 181 | 211 | 179 | 196 | 211 | 208 | 2399 | 2399 |
| 11 | A'reas Christophorou | CYP | 0 | 197 | 241 | 223 | 224 | 200 | 146 | 186 | 180 | 212 | 187 | 180 | 205 | 2381 | 2381 |
| 12 | Ray Falzon Reale | MLT | 0 | 183 | 237 | 207 | 211 | 165 | 232 | 176 | 207 | 165 | 192 | 228 | 170 | 2373 | 2373 |
| 13 | Kyriakos X'ttofis | CYP | 0 | 199 | 208 | 195 | 176 | 224 | 185 | 180 | 208 | 214 | 182 | 167 | 222 | 2360 | 2360 |
| 14 | Beat Grauwiler | SWI | 0 | 179 | 211 | 211 | 182 | 268 | 147 | 158 | 222 | 233 | 204 | 187 | 154 | 2356 | 2356 |
| 15 | Paul Baldacchino | MLT | 0 | 180 | 167 | 187 | 205 | 200 | 225 | 245 | 154 | 188 | 167 | 173 | 213 | 2304 | 2304 |
| 16 | Niki Schiza | CYP | 96 | 171 | 213 | 255 | 155 | 199 | 158 | 167 | 226 | 161 | 176 | 195 | 130 | 2206 | 2302 |
| 17 | Lee Cocker | ENG | 0 | 203 | 202 | 189 | 185 | 213 | 162 | 193 | 181 | 196 | 162 | 246 | 169 | 2301 | 2301 |
| 18 | Rankin Camilleri | MLT | 0 | 191 | 191 | 235 | 150 | 189 | 246 | 204 | 188 | 192 | 177 | 173 | 152 | 2288 | 2288 |
| 19 | Menno v/d Heuvel | NED | 0 | 168 | 165 | 211 | 208 | 210 | 193 | 236 | 175 | 192 | 208 | 151 | 166 | 2283 | 2283 |
| 20 | Philippe Vancell | MLT | 0 | 183 | 214 | 219 | 179 | 186 | 178 | 168 | 172 | 201 | 201 | 190 | 184 | 2275 | 2275 |
| 21 | Conan Mackey | IRL | 0 | 194 | 191 | 226 | 235 | 212 | 201 | 188 | 166 | 160 | 168 | 157 | 176 | 2274 | 2274 |
| 22 | Sokratis Sokratous | CYP | 0 | 184 | 171 | 224 | 184 | 166 | 210 | 189 | 151 | 189 | 213 | 183 | 207 | 2271 | 2271 |
| 23 | George Stavrinou | CYP | 0 | 165 | 191 | 190 | 210 | 182 | 225 | 170 | 191 | 222 | 175 | 162 | 187 | 2270 | 2270 |
| 24 | Jos Bakker | NED | 0 | 201 | 195 | 176 | 213 | 162 | 224 | 168 | 184 | 170 | 197 | 204 | 173 | 2267 | 2267 |
| 25 | Costas Kyriakou | CYP | 0 | 190 | 215 | 189 | 224 | 209 | 205 | 174 | 148 | 201 | 195 | 163 | 153 | 2266 | 2266 |
| 26 | Bigi Manico | SWI | 96 | 186 | 173 | 201 | 208 | 159 | 213 | 192 | 179 | 156 | 146 | 181 | 165 | 2159 | 2255 |