Winners determined at 2020 USBC Senior Championships
August 09, 2021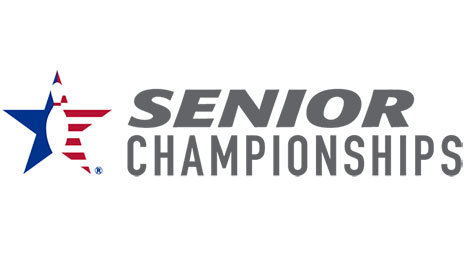 Complete Results | Photo Gallery

HENDERSON, Nev. -
A whirlwind week of senior bowling competition reached its halfway point Friday near Las Vegas, as a dozen competitors across six age categories claimed titles at the 2020
United States Bowling Congress Senior Championships
.
While it's now August 2021, that is not a typo.
Bowling fans in the Entertainment Capital of the World are being treated to back-to-back editions of the USBC Senior Championships, and the first event on the docket was the 2020 event, which was postponed due to COVID-19.
More than 260 bowlers from 44 states were on-hand at Sunset Station's Strike Zone on Wednesday and Thursday, where they finally got a chance to test their skills against their peers from across the country. The participants qualified for the national event more than two years ago by besting the bowlers in their home states.
The Senior Championships has two divisions, Mixed and Women, and each has six age classifications - 50-54, 55-59, 60-64, 65-69, 70-74, 75 and above.
Everyone bowled a pair of three-game qualifying sets over two days to determine the six players from each division who competed in Friday's medal round. The six qualifiers in each division were determined by total pinfall, including handicap.
Pinfall was dropped for Friday's medal round, but bowlers did receive bonus pins based on their qualifying positions (50 bonus pins for first, 40 pins for second, etc.).
In the Women's division, two competitors claimed titles after leading their respective age groups through the six games of qualifying.
Ann Coleman of Fairborn, Ohio, had scratch qualifying sets of 706 and 654, and 27 pins of handicap for each series helped her to the top of the 50-54 standings with a 1,414 total.
A 651 effort in the medal round, plus her handicap and 50 bonus pins for being the top seed, helped Coleman claim the title and $500 top prize with a 728 total.
Erin Humphrey of Norris, Tennessee, needed every bit of her bonus pins to sneak away with the 60-64 title by a six-pin margin. Her 732 total topped Jan Driggs of Happy Valley, Oregon, who tied for fourth place in qualifying.
The other women's champions included three No. 3 seeds and a No. 4 qualifier.
Cherlene Peirce of Hastings, Nebraska (65-69), Karen Clements of Red Cloud, Nebraska (70-74), and Viola Forrest of DeWitt, Arkansas (75+), were the No. 3 qualifiers who saved their best for the medal round, along with fourth-seeded Yvette Harcum of Randallstown, Maryland (55-59).
In the Mixed division, only one No. 1 seed - Robert Dougherty of Boonville, Missouri - was able to parlay his success in the early rounds. He bowled over 200 in eight of his nine games and finished the 75+ medal round 13 pins ahead of Simeon Dysart of Hancock, Maine (746-733).
George Stermer of Richfield, Utah (50-54), Jack Hsiao of Las Vegas (55-59) and Craig Kunitomo of Captain Cook, Hawaii (60-64), all qualified second in their respective classifications and used the latter portion of the event to improve on their rankings and take home titles.
Dale Leverone of Kailua-Kona, Hawaii (65-69), and Terry Smith of Moore, Oklahoma (70-74), each used the format to their advantage, surging from fourth after qualifying to 2020 Senior Championships titles.
Each winner took home between $500-$600 from a total prize fund of more than $25,000.
The Strike Zone stage now will belong to the participants at the 2021 Senior Championships, which will welcome nearly 200 competitors from 27 states.
It will follow the same format, with qualifying taking place Aug. 11-12, and the Advancers Round being held Aug. 13.