Women's Combined
October 29, 2010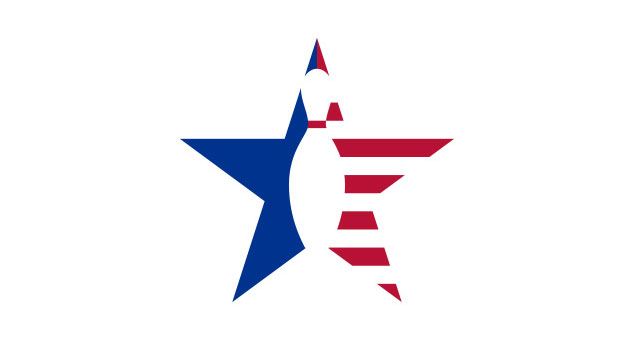 Defending champion Kirsten Penny from England still has a good shot at making the
double. However, Germany's Nadine Geisler from Kaiserslauten, who has been the frontrunner almost from the start of competiton on Wednesday, cruised through the final eight-game block to lead both the squad and the overall standings, scoring 1794 on the combined short and long condition, the same score as yesterday's long pattern.
Penny had 1638 today to finish in second place overall and Krista Pollanen from Finland takes third, falling back to 1542 on this testing combined pattern. Up into fourth comes Laura Rhoney from Scotland, bowling consistently on all three patterns and fifth is Marija Tkacenko from Latvia. The remaining three places of qualifiers go to Patcharin Torgersen, Norway; Ivonne Gross, Austria and Shahaf Antin, Israel.
Just the top eight after these 24 games remain in competition and the format switches to best of three games with the highest seed versus low and the high seed choosing the starting condition on the pair of lanes so Geisler will face Antin; Penny versus Gross; Pollanen against Torgersen and Rhoney takes on Tkacenko.
"The double would be nice, I wouldn't say no, but there is a long way to go yet," said Penny. "I didn't play very well today. I had a lot of loose shots, missed quite a few spares and had some issues with a couple of my balls and ... excuses, excuses, but I didn't play particularly well but I'm happy I made the cut and that was what I needed to do."
Full results on: www.ecc2010turkey.com
TOP 20 WOMEN'S STANDINGS
(8 Qualify for finals)
P
PLAYER
NAT
Total

Long

Avr
Total

Short

Avr
Total

Comb.

Avr
Total
Avr
1
Nadine Geißler
GER
1,772
221,50
1,794
224,25
1,794
224,25
5.360
223,33
2
Kirsten Penny
ENG
1.683
210,38
1.773
221,63
1.638
204,75
5.094
212,25
3
Krista Pöllänen
FIN
1.658
207,25
1.819
227,38
1.542
192,75
5.019
209,13
4
Laura Rhoney
SCO
1.573
196,63
1.623
202,88
1.593
199,13
4.789
199,54
5
Marija Tkacenko
LAT
1.482
185,25
1.657
207,13
1.631
203,88
4.770
198,75
6
Patcharin Torgersen
NOR
1.565
195,63
1.633
204,13
1.535
191,88
4.733
197,21
7
Ivonne Gross
AUT
1.544
193,00
1.64
205,00
1.519
189,88
4.703
195,96
8
Shahaf Antin
ISR
1.433
179,13
1.659
207,38
1.578
197,25
4.670
194,58
9
Gülhan Aksular
TUR
1.528
191,00
1.575
196,88
1.556
194,50
4.659
194,13
10
Marie Bengtsson
SWE
1.531
191,38
1.588
198,50
1.526
190,75
4.645
193,54
11
Nicole Sanders
NED
1.431
178,88
1.645
205,63
1.563
195,38
4.639
193,29
12
Isabelle Sacco
FRA
1.477
184,63
1.492
186,50
1.652
206,50
4.621
192,54
13
Nicki Ainge
ENG
1.562
195,25
1.423
177,88
1.626
203,25
4.611
192,13
14
Katerina Bestova
CZE
1.457
182,13
1.666
208,25
1.457
182,13
4.580
190,83
15
Daria Pajak
POL
1.480
185,00
1.597
199,63
1.433
179,13
4.510
187,92
16
Maria Nikolova
BUL
1.468
183,50
1.517
189,63
1.512
189,00
4.497
187,38
17
Anastasia Rovithaki
GRE
1.471
183,88
1.601
200,13
1.404
175,50
4.476
186,50
18
Valérie Cornuz
SUI
1.513
189,13
1.511
188,88
1.452
181,50
4.476
186,50
19
Sue Abela
MLT
1.503
187,88
1.519
189,88
1.426
178,25
4.448
185,33
20
Niki Schiza
CYP
1.456
182,00
1.535
191,88
1.456
182,00
4.447
185,29