World Bowling Submits Bid for Inclusion in 2020 Tokyo Olympic Games; PBA Offers Its Support
June 11, 2015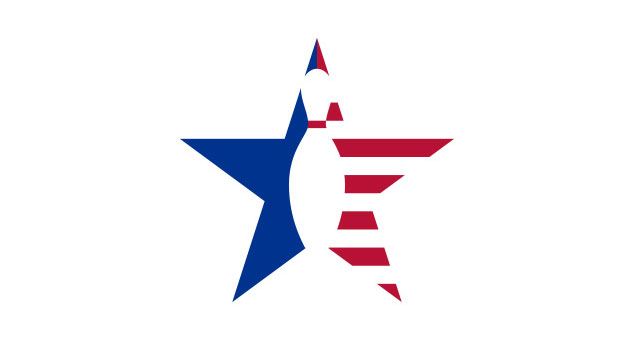 World Bowling President, Kevin Dornberger
World Bowling, assisted by the Japan Bowling Congress and the National Bowling Federation of Japan, has filed an official application with the Tokyo 2020 Olympic Organizing Committee to include bowling as a medal sport, and the Professional Bowlers Association will continue to offer its long-standing support to accomplish that goal, PBA Tour Commissioner, Tom Clark, said Thursday.
World Bowling confirmed Monday that it has completed its formal application to be included in the 2020 Tokyo Olympics. Bowling is one of 33 sports the Tokyo committee invited to submit applications.
Along with the application form, the Japanese federations collected nearly one million signatures from Japanese bowlers in support of the bid.
"The great international flavor of top players competing today at the highest levels of professional bowling with the PBA, and the PBA's success as a televised sport on major networks for decades, are two of the best examples of why bowling should be in the Olympic Games," Clark said.
PBA Tour Commissioner, Tom Clark
In support of the World Bowling and Japan, Clark said the PBA will provide data regarding its extensive international television exposure. Additionally, several PBA Tour stars will physically support the venture by participating in a new Round1 World Open July 9-12 in Tokyo, which is offering an $83,000 top prize in each singles division, men's and women's. The Round1 tournament will be a showcase for Olympic observers, featuring an international mixed doubles event in addition to the singles competition.
PBA players already committed to the tournament include a distinctly international array of talent: Chris Barnes, U.S.; Dom Barrett, England; Jason Belmonte, Australia; Tom Daugherty, U.S.; Mike Fagan, U.S.; Liz Johnson, U.S.; Clara Guerrero, Colombia; Tommy Jones, U.S.; Marshall Kent, U.S.; Mika Koivuniemi, Finland; Kelly Kulick, U.S.; Thomas Larsen, Denmark; Chris Loschetter, U.S.; Bill O'Neill, U.S.; Osku Palermaa, Finland; Sean Rash, U.S.; Stuart Williams, England, and Diana Zavjalova, Latvia.
The PBA and the Japan bowling community have a cooperative relationship extending back 30 years to the creation of the Japan Cup in 1985, Clark noted. In 2014, the PBA and Japanese bowling leaders created the PBA's first international regional tournament program and, early in 2015, PBA's Xtra Frame online bowling channel provided its first live international video-streaming coverage of the DHC PBA Japan Invitational.
PBA has provided bowling with a consistent presence on network television since 1962, including packages with ABC, NBC, CBS, and CBS Sports Networks, and a continuous relationship with ESPN since 1979. Over the past five years, ESPN has provided 135 hours of PBA programming, including 20 telecasts that reached more than one million viewers. In the past year, ESPN viewership has been up more than 20 percent over the previous year, averaging more than 800,000 viewers per telecast, in part because of growing participation by international players.
In the past two years, the PBA World Series of Bowling has included players from more than 20 different countries. Since the creation of the World Series of Bowling in 2009 and the World Bowling-PBA International Tour in 2012, players from Australia, Colombia, Korea, Finland, Japan, Sweden, England, Venezuela and Denmark have won PBA Tour titles.
ESPN, which is available in 94 million homes in the United States, has expanded bowling's international exposure throughout the Caribbean, Africa, the Middle East, and South America. PBA events aired by Eurosport's international network have been accessible by 137 million households in 54 countries in 20 languages. The PBA Network's extensive multi-media distribution system has further improved the sport's global reach through video-streaming and an array of social media platforms.
"Our application highlights the different elements that make the sport of bowling a great match for the Olympic Games," World Bowling President, Kevin Dornberger, said. "Bowling combines top athletic ability with broad accessibility and high participation, for men and women. It's a lifetime sport that attracts people of all backgrounds and provides long-lasting health benefits.
"Bowling is truly a global sport. Japan boasts a huge bowling community. We have their full support as we enter this pursuit. This is bowling's time."
The Tokyo 2020 Organizing Committee's decision is expected in September.
Stay tuned for further coverage of this effort in the Bowlers Journal International.