YES partners with Bowl4Life for additional coaching seminars
June 15, 2016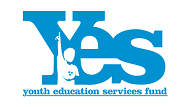 ARLINGTON, Texas – The Youth Education Services (YES) and Chuck Gardner Bowl4Life Scholarship Foundation will team to support additional USA Bowling Coaching seminars throughout the United States.

The YES initiative started in 2010 and USA Bowling was the first program financed by the YES Fund. The USA Bowling Coaching seminars, operated by the IBC Youth Development team, are designed to teach basic bowling coaching skills to youth coaches, volunteers or parents of children involved in the sport. More than 5,700 people attended the 319 seminars conducted between 2011 and 2015.



The Bowl4Life Foundation is a non-profit organization formed in 2013 by Gardner, who has more than three decades of experience in bowling, to grow the sport by preparing youth bowlers for collegiate bowling by improving their skill level and knowledge of the game. Starting with youth travel teams and youth tournaments, the foundation has awarded thousands of dollars in scholarships.

"We're excited to partner with the YES Fund to support more USA Bowling Coaching seminars," said Gardner, a USBC Silver coach and the Brunswick Pro Tour Staff Representative. "We started Bowl4Life to simply grow the sport of bowling and to help people who want to become better bowlers. This partnership only will help push the #growbowling movement to new levels."

To support the Bowl4Life Scholarship Foundation, the organization sells specially designed merchandise, featuring the Bowl4Life and #growbowling messages, through their Bowl4Life.com website. Sponsorship opportunities for the foundation also are available.

"The Bowl4Life organization aligns with our goals of developing more coaches to teach our youth bowlers," IBC Youth Managing Director Gary Brown said. "Chuck is a terrific coach and partnering with him can only strengthen the USA Bowling Coaching program."

USA Bowling is a product of the industry working as a team through the YES effort, a joint initiative of the Bowling Proprietors' Association of America and United States Bowling Congress, dedicated to youth bowling development and marketing. YES is supported by founding partners Bowling.com, Brunswick, Columbia 300, Ebonite, Hammer, QubicaAMF, Roto Grip, Storm and Track.

For more information on having a USA Bowling Coaching program, contact USA Bowling Brand Manager Zach Barton at 817-385-8339 or zbarton@ibcyouth.com.

About Chuck Gardner Bowl4life Scholarship Fund
Founded in 2013, the Chuck Gardner Bowl4Life Scholarship Fund was established to create a learning, but competitive environment for youth bowlers to prepare for collegiate bowling. Bowl4Life provided personalized coaching and the ability for youth bowlers to earn scholarships to assist in their educational expenses. Bowl4Life has recently partnered with USA Bowling and the Yes Foundation, both through the International Bowling Campus, with the simple goal of growing the sport of bowling and providing initiatives for volunteers to become better bowling coaches in their own communities. The Chuck Gardner Bowl4Life Scholarship Fund is based in Charlotte, N.C. For additional information on how you can help #growbowling, please visit www.bowl4life.com.