Youth bowlers selected to receive Gift For Life Scholarships
April 27, 2022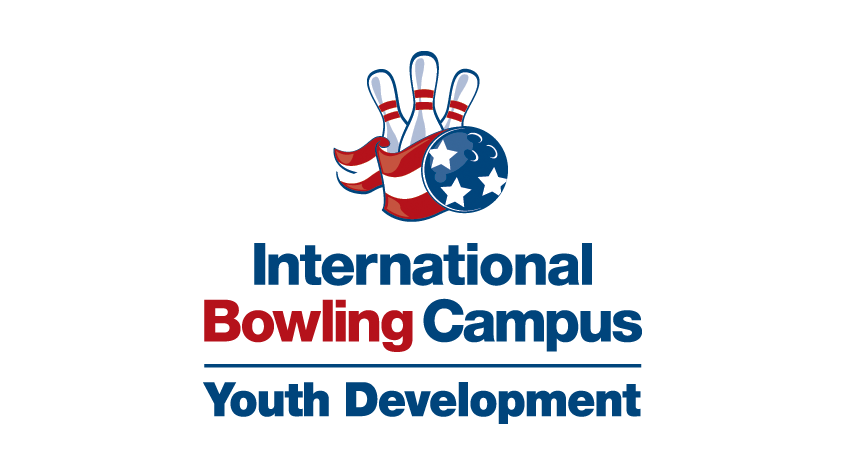 ARLINGTON, Texas - The International Bowling Campus Youth Committee has selected 12 United States Bowling Congress Youth members to receive a Gift For Life Scholarship in 2022.

The Gift For Life Scholarships are presented annually to youth bowlers who are in high school and can demonstrate financial need. Applicants are selected based on submitted applications, must have a grade-point average of 2.5 or higher (based on a 4.0 scale) and provide at least two letters of recommendation.

Each award winner receives a $1,000 scholarship, managed through the SMART program.

The Gift For Life Scholarship recipients for 2022 are:

Benjamin Augustitus, St. Clair Shores, Michigan - Augustitus is a senior at Lake Shore High School, where his Advanced Placement classes and strong academic record earned him induction to the National Honor Society, along with being a member of the Principal Advisory Group. A varsity athlete in bowling and golf, Augustitus volunteers with multiple churches, as well as Operation Love.

Bryson Butterfield, Gooding, Idaho - Butterfield ranks first in his North Valley Academy senior class with a 3.92 GPA and will be attending Montana State University in the fall. He is a three-sport athlete standing out in football, bowling and tennis, and also is developing his esports skills. He volunteers his time serving lunch at the local senior center and raking leaves at school. He is two requirements away from becoming an Eagle Scout.

Lyndsey Capps, Colorado Springs, Colorado - The Doherty High School senior is one of the top students in her class and was a member of the National Junior Honor Society, multi-time academic letter award winner and multi-time President's Education Award winner. She stays busy with community service work while spending time as a youth director on her local USBC board, team captain of her high school bowling team and a 4-H VP of Fundraising.

Jackson Carter, Schofield, Wisconsin - Carter is a junior at Everest Virtual Academy (D.C. Everest Senior High School), where he's conquered numerous Advanced Placement and honors classes. He held a 4.0 GPA in his freshman and sophomore years and is on track to repeat that success as a junior. The Future Farmers of America member is the recipient of the Presidential Award for Academic Excellence and has received the Academic Letter Award twice.

Caden Coffey, Jupiter, Florida - A senior at Jupiter High School, Coffey has a weighted GPA of 4.0798 and more than 100 hours of community service. He earned National Honor Society induction, a spot on the honor roll and the Jupiter High School Lamp of Knowledge and Order of the Arrow awards. Along with bowling, he also plays volleyball, is part of JHS Best Buddies and Key Club and volunteers at We Rock The Spectrum.

Luke Elliott, Lebanon, Missouri - The senior from Lebanon High School is a member of the National Honor Society and Academic Honor Roll after testing his academic skills with several AP and honors classes. He was the 2021 Lebanon High School Bowler of the Year and received Letters of Excellence in Band and Bowling and the Teachers Academic Letter of Excellence. Musically, he displays his talents in the marching and concert bands along with the Springfield Youth Symphony.

Dylan Fox, Imperial, Missouri - A senior at Seckman Senior High School, Fox is an athlete and has competed for the wrestling team for three seasons and is part of the weightlifting club. He holds a CPR certification and is part of the work study program. He volunteers at church, is a member of the Boy Scouts and holds a part-time job. Fox will be attending Lincoln Tech in the fall to pursue a career in the automotive industry, specifically collision repair.

Alexis Ingersoll, Oswego, New York - Ingersoll is a senior at Bodley High School and has taken numerous AP and honors classes, which led her to induction in the National Honor Society. She's also received the Perfect Attendance Award and Attorney General Triple C Award. A two-sport varsity athlete (bowling and tennis), she's volunteered her time with the Volney Volunteer Fire Department, American Red Cross, Fulton USBC and City of Fulton Parks and Rec Committee.

Jackson McRae, Lebanon, Tennessee - A senior at Lebanon High School, McRae is ranked atop his senior class with a 4.4453 weighted GPA. His list of AP classes includes statistics, calculus, literature, English, chemistry, physics, U.S. History and World History. He is an Eagle Scout, member of the National Honor Society and four-year member of the Principal's List. McRae is a four-year member of the Lebanon High School bowling team and served as team captain.

Ella Perez, Miami, Florida - Perez is a senior at Terra Environmental Research Institute and has taken numerous AP, honors or gifted classes, including statistics, economics, psychology, environmental science, algebra and U.S. History, among others. She is a member of the honor roll, part of the Interact Community Service Club and BeHIP. She is a four-time member of the high school bowling team, and when she's not on the lanes, you can find Perez volunteering at Paws4you and the Cat Network.

Jayden Trimm, Enterprise, Alabama - Trimm is a senior at Enterprise High School, who has completed multiple AP classes and is taking dual enrollment courses at a local community college. She is a member of the National Honors Society, National Society of High School Scholars, National Technical Honors Society and National Society of Leadership. An athletic training student aide, she also is a team captain in her local league and volunteers with the Hillcrest Baptist Church Youth Group.

Alexis Wuestewald, West Point, Nebraska - A senior at Guardian Angels Central Catholic, Wustewald is a member of the National Honor Society and has been part of the bowling team, dance team, speech team, musical team, One Act, 4-H, the bowling team and has penned for Norfolk Daily News. Wuestewald also volunteers regularly with Samaritan's Purse - Operation Christmas Child, Open Door Mission, Strive School, Relay For Life, St. Paul Lutheran Church, 4-H Country Kitchen and Project Go Green.

Each year, two of the Gift For Life Scholarships are reserved for the children of fire department, emergency rescue or police personnel. The families of Capps and Fox serve in those respective areas.