Youth bowlers selected to receive Gift for Life Scholarships
April 21, 2023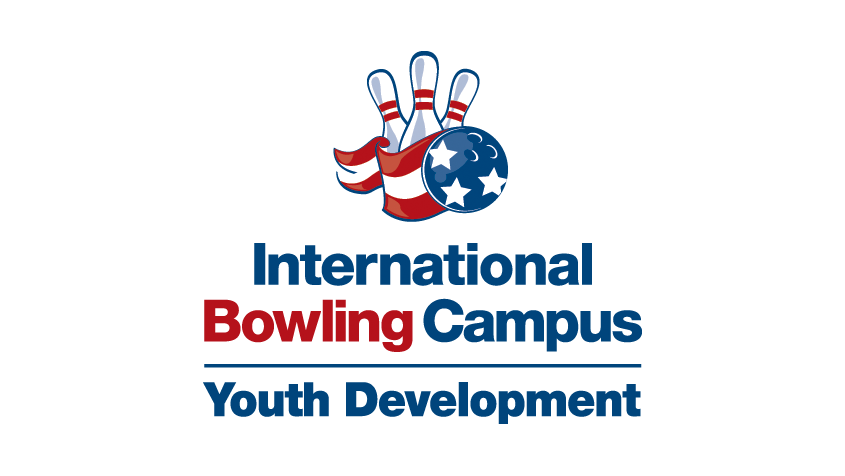 ARLINGTON, Texas
– The International Bowling Campus Youth Committee has selected 12 United States Bowling Congress Youth members to receive a Gift For Life Scholarship in 2023.

The Gift For Life Scholarships are presented annually to youth bowlers who are in high school and can demonstrate financial need. Applicants are selected based on submitted applications, must have a grade-point average of 2.5 or higher (based on a 4.0 scale) and provide at least two letters of recommendation.

Each award winner receives a $1,000 scholarship, managed through the SMART program.

The Gift For Life Scholarship recipients for 2023 are as follows:

Logan Bradley, Springfield, Oregon – Bradley is a senior at Springfield High School, where he has maintained a 4.0 GPA despite challenging himself with several Advanced Placement and honors classes. He has been on the honor roll every semester of his high school career, is currently ranked first in his graduating class of 268 students and is a member of the National Honor Society. Bradley also participates in cross country and track and is a member of the Rotary Youth Leadership Program. In addition to receiving the Gift For Life Scholarship, Bradley also is among five USBC Youth members receiving the 2023 Earl Anthony Memorial Scholarship.
Bryson Butterfield, Gooding, Idaho – Butterfield's academic prowess is well known to the teaching and administrative staff at North Valley Academy as is evident by his 3.9 GPA. He has also proven himself to be a standout athlete while competing for North Valley's bowling, football and tennis teams. Butterfield also was a Boy Scout and has spent time volunteering at the Helping Hearts and Hand Food Drive, at a local soup kitchen and at a plethora of other charitable organizations.
Jenessa Hernandez, Gardnerville, Nevada – Jessica Hernandez is a senior at Douglas High School, where she has maintained a steady 3.1 GPA and is in the top half of her graduating class. Hernandez has been heavily involved in Douglas' Junior ROTC program, where she has ascended to the rank of Command Sergeant Major. She also is a member of the JROTC rifle team, raider team and color guard. Clearly intending to put her early military training to good use, Hernandez has already enlisted in the United States Army National Guard.
Lidia Hernandez, Los Angeles – Lidia Hernandez is a senior at Francisco Bravo Medical Magnet High School, where her 4.22 GPA (on a 4.0 scale) has her ranked in the top 15 in her graduating class of 362 students. When she isn't hard at work on her studies in several AP and honors courses, Hernandez participates in extracurricular activities such as bowling, math club, cross country and the School Site & Leadership Council. Also, she has logged more than 450 hours of volunteer work – the most of any student at Francisco Bravo – while serving organizations such as the Lupus Foundation of America.
Aidan Mercer, Daphne, Alabama – Mercer is a senior at Daphne High School where he has maintained a 3.9574 unweighted GPA (4.5319 weighted) and maintained a ranking inside the top 25 in his graduating class of 411 students. The rigors of multiple honors and AP classes take up a good deal of Mercer's time; nevertheless, he has stayed involved in multiple extracurricular activities as well, including bowling, chess club, scholars bowl and art club. He also has completed community service work for Alabama Coastal Clean-up and Fairhope Unitarian Universalist Fellowship since 2015 and for Daphne Beautification Committee and for his local USBC association since 2021.
Weston Metts, Louisville, Kentucky – Metts is currently completing his senior year at Saint Xavier High School in Louisville, where he has been a standout student throughout his high school career. During his time at Saint Xavier, Metts has established a 3.99 unweighted GPA (5.01 weighted) while never earning anything less than an A minus. During the Fall of 2022, Metts scored a perfect composite score of 36 on his ACT. Outside the world of academia, Metts has competed as a member of the Saint Xavier Varsity Bowling Team, Swimming Team and Cross Country Team among other activities, and he has given back to his community by volunteering as a unified partner and coach for Special Olympics Bowling competitions and at the Veterans' Wheelchair Games.
Shaniya Mosely, Morrow, Georgia – Mosely is a senior at Creekside Christian Academy in McDonough where she is ranked in the top 15 in her graduating class by virtue of having maintained a 4.0 GPA while taking on a schedule filled with honors-level classes. Mosely also has helped Creekside's athletic programs as a member of the varsity track and field team and basketball team. She has been bowling for 11 years as well. To give back, Mosely has volunteered her time to help Toys for Tots, Operation Christmas Child, Golden Crest Nursing Home and various food pantries.
Marika Preble, Hermosa, South Dakota – Preble is approaching the conclusion of her senior year at Custer High School in Custer, South Dakota, where she has been a positive presence both inside and outside the classroom. She has maintained a 3.65 GPA (4.0 scale) while enrolled in several challenging honors and dual-credit classes. In addition to bowling, Preble has participated in 4H, where she was named Custer SD 4H Queen, Northern Hills Honors Band, Lifeways Art Competition and Spearfish Marching Competition. She also has been completing community service tasks for more than 10 years, donating her time and talents to help organizations such as the Salvation Army, Meals on Wheels and Harvest Hills Church.
Roman Roberts, Norman, Oklahoma – Roberts is a senior at Norman High School and has been a straight A student throughout his high school career. That isn't due to a lack of challenging coursework as mostly honors and AP classes comprise Roberts' transcript. His high level of scholarship led to his acceptance into the National Honor Society as well as honor societies for math, social studies and Spanish. Roberts also has put in a great deal of time helping his community while working for the United Way, Salvation Army, Younglife Work Crew and several other charitable organizations.
Luke Schaefer, Oshkosh, Wisconsin – Schaefer is finishing up his senior year at Oshkosh West High School, where he has maintained a 3.806 GPA (4.0 scale) and is ranked in the top 15 percent of his graduating class. In addition to his time spent on the lanes and volunteering at his local bowling center, Schaefer has been a member of Oshkosh West's Spanish Club, Chess Club and Global Academy. Also, he founded his own community service organization – Teens Clean Machines – which was designed to help individuals perform yard maintenance and other household cleaning tasks.
Cody Underwood, Beverly Hills, Florida – Underwood is a senior at Lecanto High School in Lecanto, Florida, where he has established a 4.09 weighted GPA and been a member of the AB Honor Roll thanks to his high marks in multiple honors classes. He's been heavily involved in extracurricular activities while at Lecanto as well, participating on the bowling team, yearbook committee and school newspaper. Underwood also has served his community by working as a volunteer bowling coach for Special Olympics athletes and local youth bowlers, working for the Children's Miracle Network and the Green Dot Volunteer Program.
Dacey Winn, Preston, Idaho – Winn is completing her senior year at Preston High School and is the No. 1 student in her graduating class of 186 students. She has established a 4.0 GPA, has maintained perfect attendance and is a member of the National Honor Society. Winn has competed as a member of Preston's bowling and softball teams and has been active in Key Club and Business Professionals of America. She also has spent time doing volunteer work for the Global Connections Greek Refugee Project and Church of Jesus Christ of Latter-Day Saints.

Each year, two of the Gift For Life Scholarships are reserved for the children of fire department, emergency rescue or police personnel. The families of Jenessa Hernandez, Butterfield and Roberts serve in those respective areas.
Click here to view a list of past Gift For Life Scholarship winners.
Visit BOWL.com/ScholarshipsAwards to learn more about scholarship opportunities for youth bowlers.