Zavala ready as Classic Series event heads to Long Island
June 06, 2022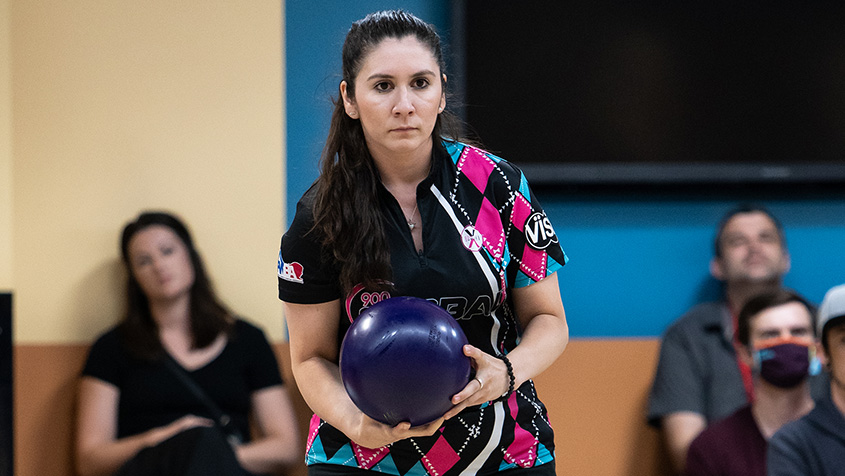 ROCKVILLE CENTRE, N.Y. - The first Classic Series event of 2022 will call Long Island home and features three events this week to be contested at Maple Lanes.

The week features three national tour stops and will run from June 6-12. The tournaments on the schedule include the PWBA Long Island Classic (June 7-8), PWBA BowlTV Classic (June 9-10) and PWBA BVL Classic (June 11-12).

The same format will be used for the Long Island Classic and BowlTV Classic. The field of 81 athletes will bowl 12 games of qualifying, before the top 12 players advance to round-robin match play. After 12 games of match play, the top five bowlers will advance to the stepladder finals, based on total pinfall and bonus pins for each victory in match play.

The BVL Classic will feature the top 24 players from the Long Island Classic and BowlTV Classic, based on their 24-game qualifying totals. Total pinfall will drop at the start of the BVL Classic, and the 24 advancers will bowl 24 games of round-robin match play to determine the five bowlers for the stepladder finals, based on total pinfall and bonus pins.

All qualifying and match-play rounds, along with the finals for the Long Island Classic and BowlTV Classic, will be streamed live at BowlTV.com. The finals will take place at 7 p.m. Eastern on June 8 and 10, respectively. Match play for the BVL Classic also will be streamed live on BowlTV, while the finals will be broadcast live June 12 at 5 p.m. Eastern on CBS Sports Network.

One competitor looking for a great week on Long Island is Stephanie Zavala of Downey, California. Zavala, who won three titles last season en route to winning the PWBA Rookie of the Year award, picked up her second win of 2021 at the BVL Open, which was then held at Farmingdale Lanes, about 15 miles west of Maple Lanes.

At the time, it was her second win in five events as a professional, and it was the first event in which fans were allowed as the COVID-19 protocols were easing across the country. Winning makes you feel comfortable, and the great fans on Long Island made Zavala feel right at home. She's anxious to be back around New York's finest.

"New York was good to me last year," said Zavala, who defeated Jordan Richard, 228-204, in the BVL Open title match. "The BVL was a great tournament. The people were great. I was already getting messages saying they're ready to welcome me back into their bowling center family, and I'm just super excited. Obviously, I want to get the repeat, and I'm going to work really hard to do that. But, the game plan is to go in there and take it one block at a time. I just can't get too far ahead of myself. I'm really excited to be back in New York, and I really want to repeat."

Zavala enters the week coming off a 14th-place finish at last week's PWBA St. Petersburg-Clearwater Open. With the exception of the Twin Cities Open, Zavala has cashed in each event thus far, also finishing 14th at the season-opening Rockford Open and tied for seventh at the United States Bowling Congress Queens.

No matter how the 2022 season will end up for Zavala, it was going to be hard for the 26-year-old right-hander to come close to living up to her rookie season. She knew that coming in, and she also knew not to compare this season to last year's or expect the same results. She's approaching each stop with the proper perspective but isn't too concerned about where she is statistically at the moment.

"I knew coming into this season that I couldn't compare myself to last season, because that's a standard that even in the best year, might not be reached ever again," Zavala said. "And if I told myself that I need to do the exact same thing I did last year, this season would be absolutely miserable. There are ways to have a good season without winning three titles. So, I'm a little disappointed I haven't been able to crack the top five yet, but at the Queens, I was really close.

"The first one (Rockford Open), I missed the top 12 by a handful, and it was the same last week (St. Petersburg-Clearwater Open). I'm still up there. I'm still relevant minus the bad week I had in Minnesota. I still feel like I'm throwing it pretty well, and I'm finding my stride again after last week. Could the season be going better? Yes. But, am I disappointed at this point right now? Not yet. I'm not stressed about it. I'm not worried about it."

Although Zavala's not comparing seasons, she did learn a thing or two from her successful 2021 campaign that she's brought with her this year. She's being more aggressive and initiating conversation about strategy with her ball representatives. She's growing as a player, and in some ways, coming out of her shell as both a player and person. That's been on display early in the 2022 season.

"I learned sometimes it's OK to just be aggressive," Zavala said. "And last year, I was very conservative, and I think I drilled all of two or three balls on the truck. This year, I'm already up to that number, and there's still seven stops left. It's important to have that backup just in case. Don't be afraid to go up to your ball rep and have a conversation, because last season, I was very shy and unsure and was trying to do it by myself. This year, I'm actually reaching out and asking for help and trying to build more connections. So, I think I'm enjoying the season a lot more this year. It'd be more fun with the win, but that'll come in time. I just have to keep telling myself that."

The 2022 season features 12 events including three majors, seven of which will conclude on CBS Sports Network, and an overall prize fund of approximately $1.4 million, which represents the largest average per event since the tour's relaunch in 2015.