Barcelona - Finals 1 & 2
July 17, 2011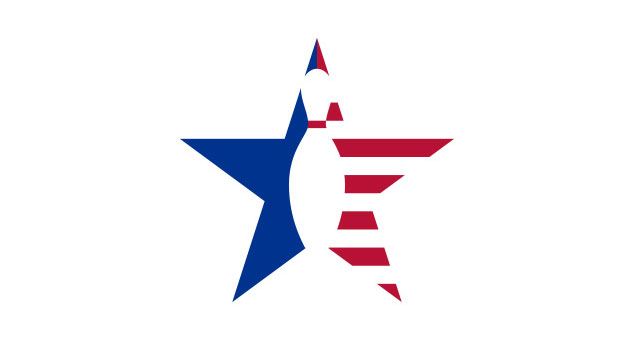 Not a bad start to the day for Sweden's Robert Andersson. Bowling on the first squad of 24 which embraced qualifiers 25-42, plus the six women who did not make the cut, the Gothenberg member of the renowned Team Pergamon opened his account with 277,

followed that with 187, then put his foot on the throttle to hit 279 before falling back into reality with 218 - 961 over the four games and all done on a slice of toast for breakfast.
The target is to be in the last 24 for stage three of the finals and there should be no doubt that Andersson has accomplished that as his total now with 50 per cent of qualifying pinfall brought forward is 1623, the only player to be above 1500.
There were 16 women on this squad and the leading light turned out to be Denmark's Britt Brondsted, taking fourth place on the squad with 1526.
Right now it looks as though defending champion Gery Verbruggen of Belgium can say adios to this year's event, but maybe, just maybe, things can go wrong from the next group to play, those qualifying in positions 1-24.
"I don't really want to talk about breakfast here as it was just toast in the bowling center," joked Andersson. "It was a big advantage

for me that there were so many women on this squad. I don't like to have to move so much left (on the approach) and I didn't have to do that today. We made sure that lanes were good during practice. When there are a lot of guys on the lanes you have to move left but with the carry down from the women it wasn't the case in this squad. You can get to the pocket a little bit straighter and easier to get the 10-pin out. "
The second group to take to Bowling Pedralbes lanes, those originally qualifying in positions 1 through 24, presented a true masterclass of bowling with the chief instructor Finnish native Mika Koivuniemi, now having taken American citizenship.
Koivuniemi not only led the squad, he murdered any chance of opposition and finished his four games with 1732, a total which included 50 per cent of his qualifying pinfall. That supreme score was 126 pins better than second placed Stuart Williams of England and third place went to Malaysia's Zandra Aziela who is looking at being the leading lady of the tournament unless Sweden's Joline Persson-Planefors gets a mighty boost in the next squad.
"I was pretty happy how I bowled today," reported Koivuniemi. "I started with an open frame but after that I felt really comfortable and kept making good shots. But I still need to bowl four great games, so we'll see what I end up with. Actually, I used the same ball, the Ebonite Game Changer through the set. Lanes change every game, every shot, but I gfelt I made the right moved at the right times."
This group of 24 qualifiers will now play a further four games and only the leading three will survive to contest the stepladder final, a one-game knockout affair to decide the champion. That will be screened live on Eurosport 2 at 18:30 CET and also web streamed on www.tbowling.cat at the same time.
Those intrepid 24 battled bravely, even Zulmazran Zulkifli seeking 15 minutes of fame by rolling a 299 (2-pin), but it was the masteer who shone through to take top seed for the stepladder final. Mika Koivuniemi, the 'major Finn' dominated the field to total 2694, way ahead of second placed Robert Andersson (2573) and Martin Larsen (2570), so it will be an all-Team Pergamon semi-final and at least one member up against Koivuniemi.
Despite his herculian efforts, Malaysia's Zulkifli had the disappointment of finishing in fourth place, being denied a place in the spotlights for the final by 57 points.
TOP 24 STANDINGS:
| | | | | | | | | | | | |
| --- | --- | --- | --- | --- | --- | --- | --- | --- | --- | --- | --- |
| P | Player | Federation | Qualify | Quarter | 1 | 2 | 3 | 4 | Pins | Hdcp | Total |
| 1 | Mika Koivuniemi | Finland | 716 | 1016 | 228 | 274 | 237 | 223 | 962 | 0 | 2694 |
| 2 | Robert Andersson | Sweden | 662 | 961 | 209 | 225 | 259 | 257 | 950 | 0 | 2573 |
| 3 | Martin Larsen | Sweden | 684 | 896 | 253 | 234 | 257 | 246 | 990 | 0 | 2570 |
| 4 | Zulkifli Zulmazran | Malaysia | 715 | 865 | 233 | 208 | 299 | 194 | 934 | 0 | 2514 |
| 5 | Zandra Aziela | Malaysia | 675 | 950 | 180 | 244 | 215 | 201 | 840 | 32 | 2497 |
| 6 | Joline Persson-planefors | Sweden | 668 | 949 | 246 | 189 | 210 | 195 | 840 | 32 | 2489 |
| 7 | Mats Maggi | Belgium | 702 | 916 | 171 | 241 | 189 | 255 | 856 | 0 | 2474 |
| 8 | Stuart Williams | England | 677 | 949 | 180 | 215 | 239 | 213 | 847 | 0 | 2473 |
| 9 | Christian Racpan | Germany | 677 | 892 | 223 | 175 | 244 | 210 | 852 | 0 | 2421 |
| 10 | Amleto Monacelli | Venezuela | 675 | 887 | 158 | 248 | 235 | 208 | 849 | 0 | 2411 |
| 11 | Mik Stampe | Denmark | 668 | 944 | 205 | 188 | 199 | 206 | 798 | 0 | 2410 |
| 12 | Syafiq Ridhwan | Malaysia | 702 | 800 | 234 | 217 | 212 | 236 | 899 | 0 | 2401 |
| 13 | Marcial Ovide Marron | Catalonia | 675 | 877 | 194 | 236 | 203 | 216 | 849 | 0 | 2401 |
| 14 | Gery Verbruggen | Belgium | 652 | 871 | 196 | 198 | 214 | 237 | 845 | 0 | 2368 |
| 15 | Jean Marc Samain | Belgium | 669 | 847 | 195 | 235 | 196 | 224 | 850 | 0 | 2366 |
| 16 | Julien Sermand | France | 657 | 940 | 170 | 202 | 191 | 205 | 768 | 0 | 2365 |
| 17 | Dominic Barrett | England | 691 | 870 | 233 | 208 | 172 | 188 | 801 | 0 | 2362 |
| 18 | Thomas Larsen | Denmark | 684 | 838 | 205 | 198 | 244 | 191 | 838 | 0 | 2360 |
| 19 | Paul Moor | England | 688 | 882 | 188 | 216 | 191 | 193 | 788 | 0 | 2358 |
| 20 | Brian Voss | USA | 681 | 870 | 169 | 185 | 244 | 204 | 802 | 0 | 2353 |
| 21 | Britt Brondsted | Denmark | 656 | 870 | 227 | 177 | 192 | 191 | 787 | 32 | 2345 |
| 22 | Marcus Berndt | Sweden | 712 | 823 | 223 | 223 | 165 | 198 | 809 | 0 | 2344 |
| 23 | Adrian Ang | Malaysia | 693 | 817 | 184 | 198 | 195 | 189 | 766 | 0 | 2276 |
| 24 | Jere Oksanen | Finland | 652 | 880 | 163 | 189 | 203 | 128 | 683 | 0 | 2215 |