College bowling's team champions decided
April 20, 2013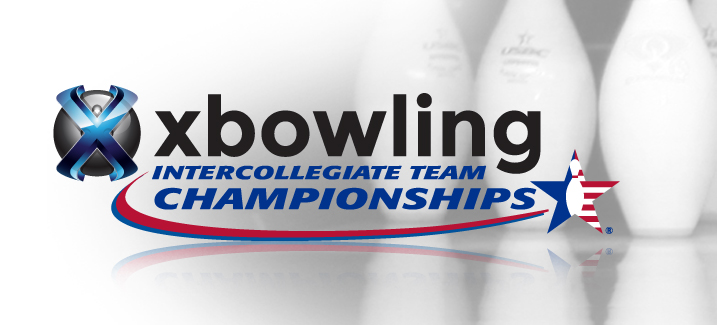 LINCOLN, Neb. -
The Maryland Eastern Shore women and Robert Morris-Illinois men hoisted the Kerm Helmer Cup on Saturday, earning national titles at the 2013 xbowling
Intercollegiate Team Championships
.
Maryland Eastern Shore, the 2011 ITC champion, swept Pikeville, 2-0, to take the trophy, while Robert Morris knocked off McKendree, 2-0, to take the men's title. CBS Sports Network will air the women's championship match May 17 at 10 p.m. Eastern, while the men's final will be shown May 24 at 10 p.m. Eastern.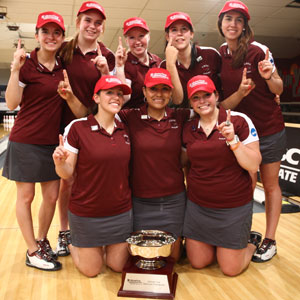 The Hawks' victory in the women's title match gave the program five national championships in the past six years (three NCAA titles and two ITC wins). They claimed victories of 209-180 and 173-171 in making quick work of Pikeville in the best-of-three match.
"So few people get to go out with a win, to go out on top, what a great way to end a great experience," Maryland Eastern Shore senior Anggie Ramirez said.  "My last day of collegiate bowling couldn't be any more perfect."
Senior anchor T'nia Falbo clinched the win for the Hawks, tossing a clutch double in the final frame of the second game to take a slim come-from-behind victory.
"To be under all these lights with everyone staring at you there's a little more pressure," Falbo said. "I just realized that my girls trusted me to make the shots, and everything I have practiced the last four years came out in that final frame."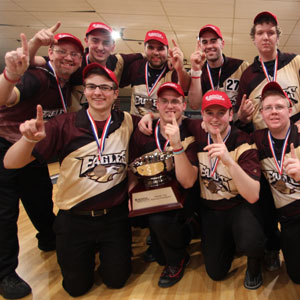 In the men's final, Robert Morris-Illinois won its first collegiate national title in school history by defeating McKendree in consecutive games, 223-192 and 258-207.
"This is what we worked for all season," Robert Morris coach William Clark said. "These guys have done all the hard work, and I'm proud of them."
Robert Morris anchor and college bowling's most valuable player Marshall Kent doubled in the 10th frame of the first game to help the Eagles to the victory. McKendree's AJ Johnson had a chance to win the game in the final frame but left the 4-6-7 split.
In the second game, Robert Morris came out of the gates quickly, starting with a spare and seven consecutive strikes to roll to the victory.
"Relief, joy, excitement - it's a mixture of a lot emotions right now," said Kent. "It's an incredible feeling to share this moment with seven other guys and our two coaches."
The tournament's most valuable player honors went to Lindenwood's Amanda Greene and Webber International's Gary Faulkner.
Joining Greene on the women's all-tournament team was Ramirez, Falbo, Jazreel Tan of Wichita State, Brandy Hensley of Pikeville and Deanne Dirado of Kutztown. Faulkner was joined on the men's all-tournament team by Chris Via of Notre Dame-Ohio, Zack Hattori of Marian, Kiel Jordan of Fresno State and Johnson.
The xbowling Intercollegiate Team Championships featured the top 16 men's and top 16 women's college bowling teams in the country vying for national titles. All 32 teams competed in best-of-seven, double-elimination match play in the Baker format Friday, after which the field was pared down to the finalists in both the men's and women's divisions.
For more information on the xbowling Intercollegiate Team Championships, visit
BOWL.com/ITC
.    
xbowling is the title sponsor of the collegiate national championships. xbowling is a first-of-its-kind bowling app that empowers bowlers to connect and compete using their smart phone or tablet devices while bowling within xbowling enabled centers locally, across the country and around the world.  The xbowling platform allows bowlers to enter challenges, view live scoring, and compete remotely while bowling.
2013 XBOWLING INTERCOLLEGIATE SINGLES CHAMPIONSHIPS
Saturday's results
(At Sun Valley Lanes, Lincoln, Neb.)

MEN'S CHAMPIONSHIP
Robert Morris-Illinois def. McKendree, 2-0 (223-192, 258-207)
WOMEN'S CHAMPIONSHIP
Maryland Eastern Shore def. Pikeville, 2-0 (209-180, 173-171)