Legnani Hits the Right Notes
July 17, 2010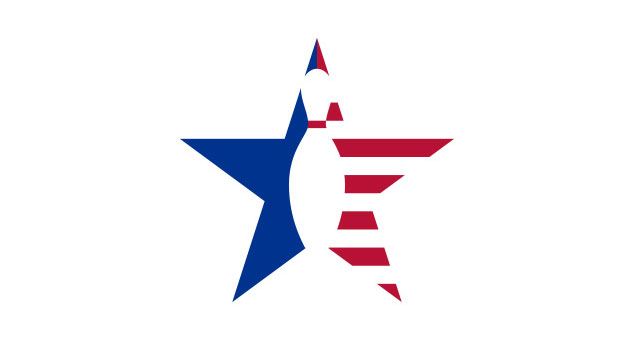 Lucas Legnani, the famous Argentinian DJ and 'music man' from Buenos Airies, won this Ciutat de Barcelona, more popularly known as the Barcelona Open, back in 2007 and has never had the chance to defend his title.
But what goes around, comes around, and last night (Friday) he won the final squad of the day and has therefore booked his place in tomorrow's final.
A six-game score of 1345 saw him top Denmark's star bowler Jesper Agerbo from Copenhagen (1260) and put world-renowned PBA legend Pete Weber into third place (1243).
There was a l-o-n-g waiting list to get into this squad and a lot of well-known names fell by the wayside. Paul Moor from England posted a humble 1187; Aussie Cassie Staudinger 1182 and Patricia Luoto 1162.
Play now segues into the final qualifying day. Late nights are taking their toll and the early morning squad today is poorly attended, but the other three squads are in overflow mode.
It is certain that Pete Weber will be back. He's tired after many days working in clinics and other tournaments on his way to Barcelona but should now be rested for a determined bid to get back the title he won in 2008.
OVERALL STANDINGS AFTER SQUAD 12:
| | | | | | | | | | | | | |
| --- | --- | --- | --- | --- | --- | --- | --- | --- | --- | --- | --- | --- |
| P | Player | | Federation | 1 | 2 | 3 | 4 | 5 | 6 | Pins | Hdcp | Total |
| 1 | Chris Loschetter | | USA | 257 | 277 | 237 | 217 | 227 | 259 | 1474 | 0 | 1474 |
| 2 | Marcial Ovide Marron | | Catalonia | 225 | 245 | 236 | 235 | 289 | 216 | 1446 | 0 | 1446 |
| 3 | Nicki Ainge | | England | 216 | 268 | 229 | 236 | 219 | 224 | 1392 | 48 | 1440 |
| 4 | Mathias Arup | | Sweden | 289 | 203 | 300 | 179 | 227 | 216 | 1414 | 0 | 1414 |
| 5 | John Wells | | England | 206 | 233 | 217 | 234 | 243 | 266 | 1399 | 0 | 1399 |
| 6 | Peter Ljung | | Sweden | 225 | 258 | 222 | 232 | 211 | 245 | 1393 | 0 | 1393 |
| 7 | Mika Koivuniemi | | Finland | 207 | 258 | 191 | 278 | 209 | 247 | 1390 | 0 | 1390 |
| 8 | Osku Palermaa | | Finland | 228 | 256 | 213 | 238 | 205 | 236 | 1376 | 0 | 1376 |
| 9 | Stuart Williams | | England | 258 | 226 | 191 | 236 | 243 | 218 | 1372 | 0 | 1372 |
| 10 | Frederik Ohrgaard | | Denmark | 182 | 202 | 236 | 266 | 244 | 239 | 1369 | 0 | 1369 |
| 11 | Martin Larsen | | Sweden | 197 | 289 | 213 | 216 | 217 | 235 | 1367 | 0 | 1367 |
| 12 | Marcus Berndt | | Sweden | 249 | 246 | 248 | 234 | 213 | 176 | 1366 | 0 | 1366 |
| 13 | Dom Barrett | | England | 222 | 218 | 215 | 214 | 258 | 237 | 1364 | 0 | 1364 |
| 14 | Brian Voss | | USA | 224 | 222 | 258 | 204 | 213 | 226 | 1347 | 0 | 1347 |
| 15 | Lucas Legnani | | Argentina | 225 | 234 | 247 | 223 | 207 | 209 | 1345 | 0 | 1345 |
| 16 | Robert Andersson | | Sweden | 235 | 215 | 245 | 232 | 206 | 210 | 1343 | 0 | 1343 |
| 17 | Hans Snelting | | The Netherlands | 197 | 249 | 227 | 237 | 191 | 239 | 1340 | 0 | 1340 |
| 18 | Tore Torgensen | | Norway | 205 | 203 | 223 | 227 | 256 | 222 | 1336 | 0 | 1336 |
| 19 | Kirsten Penny | | England | 209 | 235 | 226 | 193 | 215 | 209 | 1287 | 48 | 1335 |
| 20 | Anders Lousdal | | Denmark | 202 | 258 | 226 | 200 | 201 | 247 | 1334 | 0 | 1334 |
| 21 | Yoan Alix | | France | 202 | 225 | 211 | 223 | 234 | 234 | 1329 | 0 | 1329 |
| 22 | Paul Hutchinson | | Denmark | 268 | 194 | 238 | 213 | 197 | 219 | 1329 | 0 | 1329 |
| 23 | Moises Perez Ibañez | | Catalonia | 191 | 181 | 218 | 223 | 268 | 246 | 1327 | 0 | 1327 |
| 24 | Thomas Larsen | | Denmark | 226 | 227 | 214 | 216 | 243 | 201 | 1327 | 0 | 1327 |
| 25 | Veronica Lantto | | Sweden | 227 | 192 | 188 | 213 | 224 | 233 | 1277 | 48 | 1325 |