Masters final set
February 13, 2010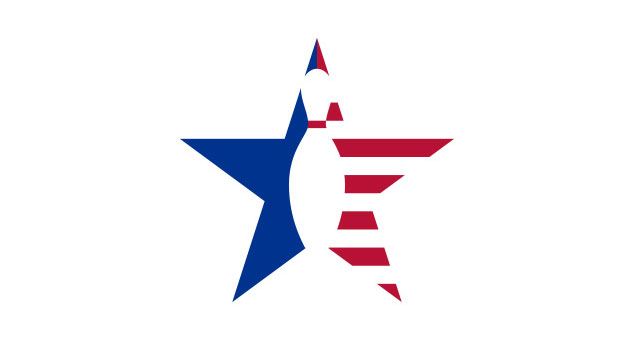 Friday was an action-packed day at the National Bowling Stadium in Reno, as the field gradually was whittled to just four for Sunday's nationally-televised championship round of the USBC Masters.
Here's how the ESPN telecast, scheduled to begin at 12 noon local time (3 p.m. Eastern), will unfold:
* Match 1: No. 3 Ryan Ciminelli, Cheektowaga, N.Y., vs. No. 4 Mike Scroggins, Amarillo, Texas
* Match 2: No. 2 Walter Ray Williams Jr., Ocala, Fla., vs. Match 1 winner
* Championship Match: No. 1 Chris Barnes, Double Oak, Texas, vs. Match 2 winner
It will be Barnes' second consecutive title match in a PBA major tournament. In January, he lost to Kelly Kulick in the championship match of the PBA Tournament of Champions in Las Vegas.
Barnes was pretty impressive all day, but never more than in Round 4 of the Winners Bracket. Seemingly down for the count after two games, he came back to shoot a 300 in the third game to score a come-from-behind victory and remain undefeated.
And that's how he stayed the rest of the day, wrapping up with a win over Williams in the TV seeding match.
Complete results of Friday's action follow. For a sampling of the "concourse chatter" at the National Bowling Stadium, check out the latest entry in "Bob's Blog," which you can access under the "100 Years" heading.
ROUND 2 WINNERS BRACKET
#13 qualifier Rick Steelsmith def. #1 qualifier Chris Loschetter, 760-676
#25 Bill O'Neill def. #9 Pete Weber, 655-622
#19 Walter Ray Williams Jr. def. #35 Tom Smallwood, 734-594
#11 Mike Scroggins def. #59 Parker Bohn III, 662-640
#14 Joe Ciccone def. #2 Jason Belmonte, 666-649
#42 Ryan Ciminelli def. #26 Jeff Carter, 604-552
#4 Chris Barnes def. #52 Lennie Boresch Jr., 661-639
#8 Wes Malott def. #56 Doug Kent, 700-630
ROUND 3 LOSERS BRACKET
#40 Dan Bock def. #29 Ritchie Allen, 642-592
#3 Patrick Allen def. #17 Michael Haugen Jr., 740-628
#41 Jonathan Van Hees def. #33 Tony Reyes, 634-600
#57 Brad Angelo def. #5 Ryan Shafer, 678-640
#48 Scott Newell def. #28 Dave Wodka, 599-574
#22 Andres Gomez def. #51 John May, 731-594
#54 Erik Vermilyea def. #50 P.J. Haggerty, 622-549
#58 Mike Edwards def. #18 Jack Jurek, 617-593
ROUND 4 LOSERS BRACKET
Kent def. Bock, 618-609
Belmonte def. P. Allen, 695-601
Smallwood def. Van Hees, 611-590
Loschetter def. Angelo, 702-686
Weber def. Newell, 712-687
Gomez def. Carter, 663-627
Vermilyea def. Boresch Jr., 659-590
Edwards def. Bohn III, 707-646
ROUND 4 WINNERS BRACKET
O'Neill def. Steelsmith, 650-623
Williams def. Scroggins, 778-595
Ciminelli def. Ciccone, 694-594
Barnes def. Malott, 730-698
ROUND 5 LOSERS BRACKET
Belmonte def. Kent, 643-609
Smallwood def. Loschetter, 681-593
Weber def. Gomez, 675-592
Edwards def. Vermilyea, 672-657
ROUND 6 LOSERS BRACKET
Belmonte def. Malott, 610-574
Scroggins def. Smallwood, 607-544
Weber def. Ciccone, 692-601
Edwards def. Steelsmith, 704-654
ROUND 5 WINNERS BRACKET
Williams def. O'Neill, 714-669
Barnes def. Ciminelli, 711-635
ROUND 7 LOSERS BRACKET
Scroggins def. Belmonte, 662-615
Edwards def. Weber, 699-695
ROUND 8 LOSERS BRACKET
(Winners advanced to ESPN telecast)
Scroggins def. O'Neill, 716-649
Ciminelli def. Edwards, 685-636
ROLLOFF FOR TOP SEED
Barnes def. Williams Jr., 712-612
For more on the Masters, visit Bowl.com or PBA.com.