Michigan bowler has memorable first appearance at 2022 USBC Women's Championships
April 25, 2022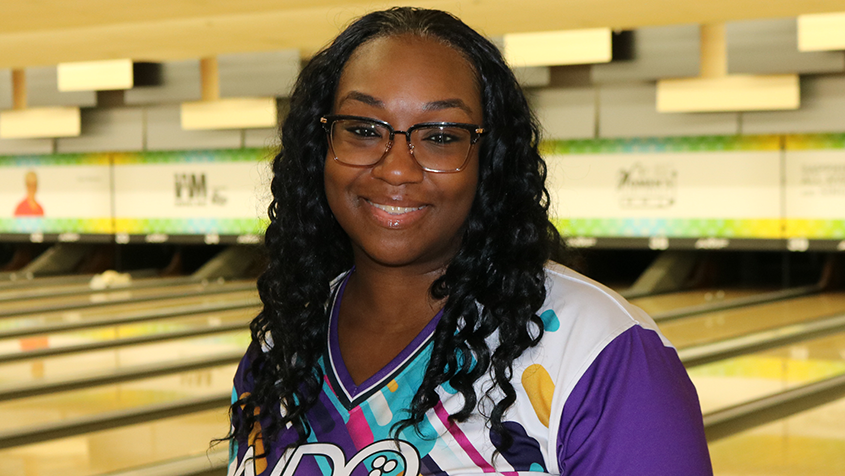 ADDISON, Ill.
- Portia Henderson of Westland, Michigan, made her debut this week at the
United States Bowling Congress Women's Championships
, and she made a quick first impression on the leaderboard after taking the lead in Diamond Singles.
Henderson, a 41-year-old right-hander, rolled games of 268, 236 and 257 for a 761 series Monday at Stardust Bowl to set the pace for the division at the 2022 event.
The 102nd edition of the USBC Women's Championships kicked off Sunday, and the first squad of doubles and singles for the 71-day tournament took place Monday. The 2022 event will conclude July 3.
Like many competitors making their first appearance at the event, Henderson joined a couple friends that were planning to bowl.
"I had some friends who were bowling, and I told them I had never bowled this tournament before, so this is a bucket-list thing for me," Henderson said. "So, we put together a team, and here I am. I just wanted to be calm and go and bowl my game, without putting any pressure on myself."
After a 672 start in team competition Sunday, Henderson ran into some trouble to start her doubles set Monday. After games of 204 and 172, she kept working through her arsenal before finding the right match to finish with 217 for a 593 series.
In addition to making the correct adjustments after finding the right ball for singles, she also credited the work of Next Level Pro Shop at Thunderbowl Lanes in Allen Park, Michigan, for helping her be prepared for her 26-strike performance in singles.
"I kept changing balls until I found the right one, which I did in the last game of doubles," Henderson said. "I kept that for singles and made the moves whenever I needed to, and it worked for me."
Henderson's overall performance also placed her in second for Diamond All-Events with a 2,026 total. Mandi Testa of Massillon, Ohio, edged her for the top spot by four pins Monday with 2,030.
While the strikes were adding up in singles, Henderson also was able to share the experience with her daughter, Tiara, who was watching along at Stardust Bowl. Her older daughter, Aysha, was not in attendance as she wraps up her semester at Saginaw Valley State University, but they now will wait and see if her score is able to hold up through the duration of the 2022 event.
"It's awesome, especially for this being my first experience," Henderson said. "My daughter was here with me, so for me to shoot that in front of her was amazing, as well. It would mean everything, since it's something I've never done before."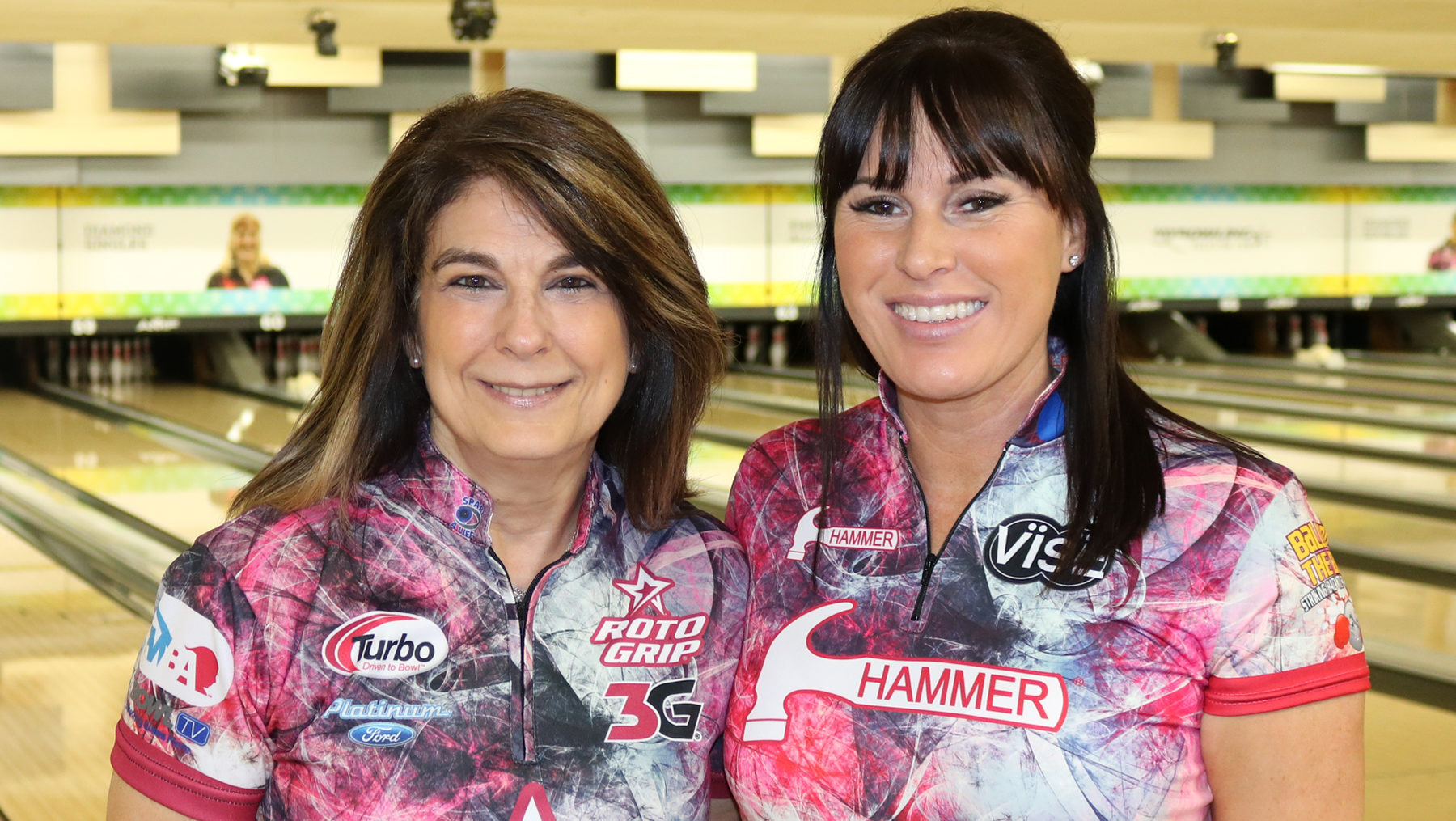 A big number also was posted in Diamond Doubles on Monday, as USBC Hall of Famer Carolyn Dorin-Ballard of Keller, Texas, and Shannon Sellens of Long Beach, New York, worked together to post a 1,377 score.
Sellens led the effort with games of 234, 226 and 265 for a 725 series, while Dorin-Ballard, a five-time winner at the Women's Championships, rolled games of 225, 203 and 224 for a 652 series.
Bowlers competing in Diamond Singles and Diamond All-Events have entering averages of 175 and above. Diamond Doubles features pairs with combined entering averages of 350 and above.