Mika Koivuniemi Defeats First-Time TV Finalist Connor Pickford for PBA Viper Championship Title
December 21, 2014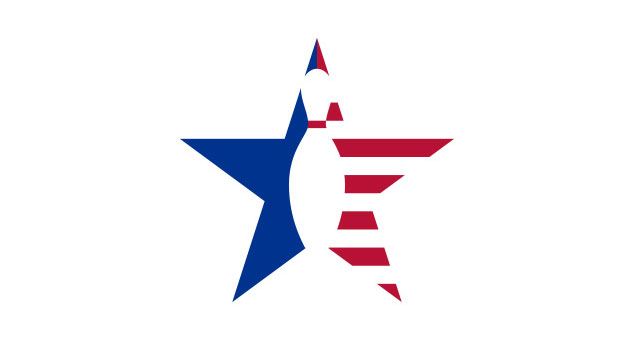 Listen to our podcast with Mika Koivuniemi here:
Finnish native Mika Koivuniemi of Hartland, Mich., defeated first-time television finalist Connor Pickford of Charlotte, North Carolina, 224-214, to win his 14th career PBA Tour title in the PBA Viper Championship at the new South Point Bowling Plaza, ending a three-year title drought on American soil.
The Viper finals, the second of five PBA Tour title events conducted during GEICO PBA World Series of Bowling VI, aired Sunday on ESPN.
Koivuniemi, 47, had won four PBA International titles after winning the 2011 PBA Tournament of Champions, but he had to threw three strikes in the 10th-frame twice to end a three-year winless streak in U.S.-based competition.
"I was lucky I finished on the left lane," Koivuniemi said of his victory over Pickford. "I was lined up much better on the left lane than I was on the right lane, but I still needed to make a good shot. I got a great break in the fifth frame, but it's about time some luck was with me. I feel like luck hasn't been on my side on TV very much lately.
"It's been three years since I've won in the U.S. so, yes, it feels excellent."
In the title match, Pickford left the 2-4-6-7 split in his fourth frame and failed to convert for the only serious mistake of the match. He followed the open with three strikes, but Koivuniemi took the lead when he carried a high crossover strike in fifth, converting that break into a turkey. Pickford failed to strike in the eighth and ninth frames, giving Koivuniemi room to lock up the title with strikes on his first two shots in the 10th frame and that's what he did.
In the three-player shootout to start the Viper finals, a similar 10th frame performance got Koivuniemi into the title match. Koivuniemi started with four strikes and appeared to have the match under control, but he missed a 4-7 spare attempt in the fifth and momentarily lost his strike shot. He stayed out of trouble, leaving makeable spares until throwing three strikes in the 10th frame to lock up the match. His 221 game was too much for Ronnie Russell of Marion, Indiana (190) and England's Dom Barrett (126).
Barrett, the reigning PBA World Champion, ran into early trouble, leaving splits he couldn't convert in four of the first six frames, and quickly bowled himself out of contention. Two more splits resulted in the second-lowest nationally-televised game in PBA history (the record is Tom Daugherty's 100 game in the 2011 PBA Tournament of Champions).
Russell stayed close to Koivuniemi until he left the 6-7-10 split in the eighth frame. After a strike in the ninth frame, a 10 pin on his first shot in the 10th ended his title hopes.
The next GEICO PBA WSOB VI final to air on ESPN will be the Chameleon Championship on Sunday, Dec. 28, at 1 p.m. ET. In the title match, top qualifier D.J. Archer of Friendswood, Texas, will bowl the winner of a three-player shootout match involving No. 2 Russell; No. 3 Sean Rash, Montgomery, Ill., and No. 4 J.R. Raymond, Bay City, Mich. Raymond will be making his PBA television debut.
PBA VIPER CHAMPIONSHIP
South Point Bowling Plaza, Las Vegas
Championship: Mika Koivuniemi, Hartland, Mich. ($20,000) def. Connor Pickford, Charlotte, N.C., ($10,000), 224-214.
Shootout Match (winner advanced to championship match, eliminated players earned $6,000): Koivuniemi (221) def. Ronnie Russell, Marion, Ind. (190) and Dom Barrett, England (126).