New leaders in Diamond, Topaz in final week of 2022 Women's Championships
June 27, 2022
(pictured above: Kelsey O'Brien of Frankfort, Illinois)

By Donovan Grubaugh
USBC Communications

ADDISON, Ill.
- With less than a week left at the 2022
United States Bowling Congress Women's Championships
at Stardust Bowl, there have been some late pushes at the top of the leaderboards.
On Sunday, Kelsey O'Brien of Frankfort, Illinois, made a great first appearance at the event, and it's something she will not forget soon as she rolled games of 265, 253 and 256 for a 774 series to take the lead in Diamond Singles.
Portia Henderson of Westland, Michigan, had held the lead since the opening week at the 2022 event with 761.
O'Brien was invited by a friend to bowl, and they made the short drive from Frankfort to Addison.
"I really didn't have any expectations, and I just wanted to have some fun and bowl well, so bowling this well is kind of a shock to me," O'Brien said. "I'm bowling in (Las) Vegas this upcoming week for the (USBC) Open Championships, so this gave me a really good boost of confidence.
"I never look at scores when I bowl," she added, noting she focused on making quality shots and knocking down her spares.
After her squad finished up, she was notified that she had taken the lead, and with the 2022 event wrapping up July 3, O'Brien remains confident that she will stay at the top of the leaderboard.
"Fingers crossed that I'll walk away with a win," said O'Brien, who added sets of 669 in team and 618 in doubles for a 2,061 all-events total. "I still can't believe it."
The Diamond Division features bowlers with entering averages of 175 and above.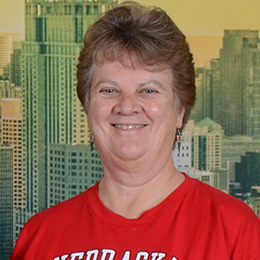 In the Topaz Division, Jayne Hoover of Parkville, Missouri, jumped into the lead for all-events, bowling sets of 492 in doubles, 486 in singles and 476 in team for a 1,454 total.
Andrea Middleton of Blue Island, Illinois, previously held the lead in Topaz All-Events with 1,369. Middleton leads Topaz Singles with 514, and Hoover moved into sixth place with her 486 set.
This was her first USBC Women's Championships in 25 years, with her last appearance taking place in 1997. She had to take an extended break due to her career.
"I was doing a lot of travel for work, so bowling went to the side until recently," Hoover said. "I was asked to sub with some of my best friends from Nebraska, and I was just getting back into the sport after such a long break. I haven't really been bowling my best lately, so being able to take the lead is such a surprise to me."
Hoover, born and raised in Nebraska, currently resides just outside of Kansas City, Missouri, and has had some trouble being able to find centers to practice and bowl league.
"Some of the alleys have been closing down around me, making it tough to get into a groove," she said.
Even though she took a big lead, she believes that anything can happen with only a couple days left in the tournament, but she's already looking ahead to next year's Women's Championships in Las Vegas.
"I told my teammates that if they need a sub again, I'll make the trip out to (Las) Vegas," Hoover said.
The Topaz Division features bowlers with entering averages of 124 and below.