Second Day Action
October 15, 2010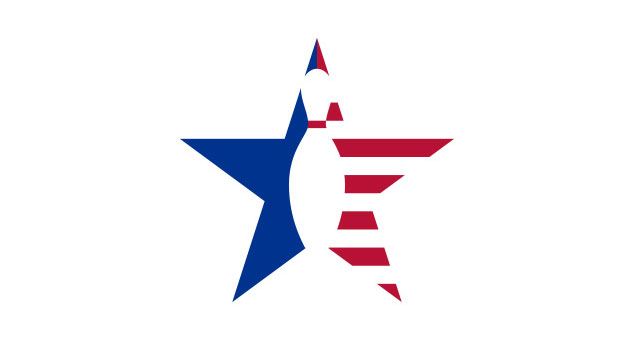 Three squads of the Malta Senior Open today and a mix of many players completing their second six-game block and new bowlers
playing their first block.
A difficult lane pattern is keeping the scores low but the high game for men is 269 for Jurgen Press of germany. That for the women is 222 by Angie Brown of England.
Today's first squad had just 15 bleary-eyed competitors hitting the lanes at 09:00 and the top score came from Sweden's Stig Hermansson who completed his twelve qualifying games with 2554 including his 132 pin age bonus. Being 67 he receives 11 pins per game.
Hermansson, from Karlskoga in Sweden is competing in his fifth Malta Senior Open and finished fifth in last year's event.
The leading lady right now is Inger Petersson from Gothenburg, also from Sweden. she totalled 2226 for her twelve games and leads with a 62 point buffer over fellow countrywomen Berit Karlsson. Angie Brown of england currently holds third on 2120.
Petersson is competing in Malta for the seventh time.
FRIDAY SQUAD 2:
Having had the relief of a morning snooze after last night's socializing, the second squad of the day showed a remarkable increase in scoring ability and it was 62-year-old Rauli Raita from Finland who topped the squad with a score of 1202 for his opening
six-game stint.
Raita was chased for a while by Paul Gay from Jersey but he enjoys a lead over the other islander of 19 points. Gay has now completed his twelve qualifying games and lies in fourth place in the overall standings for those finishing the qualifiers. However, all players are allowed to re-enter to better one six-game block.
For the girls, Hannele Uotila, also from Finland, aforementioned mother of Finnish champion Pasi Uotila, leads the distaff field with 2286 for the twelve games. Just two women, both English, have yet to roll all twelve games, Jan Hodge and Kaz Barfoot.
There are just two more qualifying squads, this evening at 17;00 and tomorrow morning at 09:00, then the men's field will be cut to 24 and the remaining women will continue as both groups bowl four more games before the next cut.
After the dust had settled from the penultimate squad, it is status quo for Stig Hermansson, staying atop the overall standings. Frenchman Jean Usan had chances of taking over the leader board but failed to reach par in any of his final six games and dropped down to seventh place in the standings.
Defending champion Rosario Bellomonte from Sicily is nicely positioned in fourth place, just 31 points ahead of tournament favorite Chris Vandamme of Belgium, he who has the honor of being a previous champion of both the Malta Open and the Malta Senior Open.
All contestants have completed their twelve qualifying games and the cut to 24th place comes at 2134 and in that position sits Michael Mulcahy of the Republic of Ireland.
There is one more squad on Saturday morning at 09:00 and that will just be for re-entries for those who think that one more six-game block will improve a previous stint. But friday night is party night in this part of Malta and beating 2134 might be a difficult project so early on a Saturday.
No change in the woen's leader board either as Hannele Uotila had no challengers on the Friday night squad. Kaz Barfoot and Jan Hodge of England were the only two women on this squad and came home with sixth and fifth places respectively.
STANDINGS AFTER SQUAD 6:
| | | | | | | | | | | | | | | | | | |
| --- | --- | --- | --- | --- | --- | --- | --- | --- | --- | --- | --- | --- | --- | --- | --- | --- | --- |
| P | Name | Nat | HC | 1 | 2 | 3 | 4 | 5 | 6 | 7 | 8 | 9 | 10 | 11 | 12 | Scr | Tot |
| 1 | Stig Hermansson | SWE | 132 | 167 | 211 | 236 | 173 | 239 | 183 | 211 | 177 | 230 | 237 | 165 | 193 | 2422 | 2554 |
| 2 | Hermann Wimmer | GER | 132 | 180 | 173 | 233 | 190 | 223 | 254 | 233 | 148 | 174 | 193 | 184 | 177 | 2362 | 2494 |
| 3 | Brian Wilkins | ENG | 84 | 144 | 201 | 200 | 267 | 174 | 199 | 237 | 192 | 196 | 192 | 195 | 169 | 2366 | 2450 |
| 4 | Rosario Bellomonte | ITA | 180 | 188 | 157 | 187 | 167 | 204 | 246 | 167 | 201 | 158 | 211 | 188 | 182 | 2256 | 2436 |
| 5 | Chris Vandamme | BEL | 0 | 203 | 174 | 173 | 257 | 238 | 182 | 162 | 199 | 243 | 199 | 208 | 167 | 2405 | 2405 |
| 6 | Jurgen Press | GER | 84 | 167 | 245 | 215 | 209 | 200 | 155 | 188 | 269 | 154 | 187 | 182 | 144 | 2315 | 2399 |
| 7 | Jean Usan | FRA | 0 | 199 | 212 | 223 | 242 | 221 | 191 | 190 | 192 | 156 | 176 | 176 | 206 | 2384 | 2384 |
| 8 | Magnar Dyrnes | NOR | 96 | 169 | 191 | 145 | 170 | 182 | 257 | 187 | 212 | 189 | 198 | 181 | 173 | 2254 | 2350 |
| 9 | Rauli Raita | FIN | 60 | 198 | 210 | 197 | 182 | 192 | 193 | 180 | 162 | 195 | 188 | 193 | 197 | 2287 | 2347 |
| 10 | Paul Gay | JER | 72 | 199 | 205 | 169 | 187 | 196 | 191 | 193 | 201 | 188 | 179 | 189 | 157 | 2254 | 2326 |
| 11 | Serge Frouvelle | FRA | 0 | 166 | 185 | 174 | 204 | 225 | 180 | 171 | 228 | 181 | 194 | 150 | 201 | 2259 | 2259 |
| 12 | Terry Richards | WAL | 84 | 168 | 166 | 222 | 183 | 191 | 193 | 175 | 196 | 158 | 191 | 153 | 166 | 2162 | 2246 |
| 13 | Keith Hodge | ENG | 60 | 164 | 202 | 161 | 197 | 163 | 211 | 157 | 173 | 207 | 163 | 179 | 191 | 2168 | 2228 |
| 14 | Bobby Irwin | USA | 0 | 237 | 166 | 163 | 182 | 180 | 188 | 201 | 146 | 177 | 199 | 210 | 175 | 2224 | 2224 |
| 15 | Ian Lindsay | ENG | 120 | 183 | 214 | 170 | 164 | 191 | 177 | 173 | 168 | 155 | 149 | 183 | 157 | 2084 | 2204 |
| 16 | Ron Bryant | ENG | 84 | 200 | 191 | 193 | 137 | 169 | 169 | 159 | 178 | 199 | 182 | 145 | 193 | 2115 | 2199 |
| 17 | Emilio Ruggiero | ITA | 36 | 212 | 178 | 164 | 194 | 171 | 199 | 213 | 174 | 160 | 144 | 191 | 148 | 2148 | 2184 |
| 18 | Gunnar Haugen | NOR | 144 | 156 | 151 | 196 | 161 | 194 | 199 | 178 | 175 | 127 | 172 | 148 | 182 | 2039 | 2183 |
| 19 | Roger Olofsson | SWE | 0 | 190 | 225 | 190 | 134 | 176 | 199 | 158 | 174 | 169 | 165 | 195 | 201 | 2176 | 2176 |
| 20 | John Balani | MLT | 0 | 189 | 194 | 149 | 186 | 177 | 208 | 180 | 213 | 180 | 157 | 161 | 181 | 2175 | 2175 |
| 21 | Leli Baldacchino | MLT | 0 | 164 | 170 | 179 | 214 | 232 | 165 | 189 | 157 | 179 | 196 | 177 | 141 | 2163 | 2163 |
| 22 | Ignazio Cerami | ITA | 48 | 185 | 189 | 184 | 175 | 169 | 159 | 167 | 157 | 145 | 159 | 209 | 204 | 2102 | 2150 |
| 23 | Alan Hanafin | ENG | 0 | 209 | 209 | 215 | 130 | 150 | 179 | 170 | 169 | 177 | 174 | 167 | 200 | 2149 | 2149 |
| 24 | Michael Mulcahy | IRL | 180 | 115 | 161 | 196 | 168 | 188 | 182 | 160 | 168 | 145 | 158 | 156 | 157 | 1954 | 2134 |
| 25 | Roy Swift | MLT | 180 | 185 | 139 | 164 | 165 | 169 | 155 | 163 | 183 | 128 | 207 | 151 | 142 | 1951 | 2131 |
| 26 | Alby Bowden | ENG | 144 | 171 | 162 | 163 | 155 | 181 | 234 | 164 | 146 | 122 | 127 | 164 | 196 | 1985 | 2129 |
| 27 | Tim Basher | ENG | 36 | 163 | 179 | 186 | 166 | 217 | 155 | 213 | 189 | 142 | 163 | 145 | 174 | 2092 | 2128 |
| 28 | Brandon Lane | ENG | 0 | 133 | 222 | 194 | 170 | 212 | 203 | 148 | 154 | 172 | 177 | 157 | 185 | 2127 | 2127 |
| 29 | Fred Podt | NED | 0 | 170 | 209 | 201 | 179 | 226 | 154 | 165 | 155 | 169 | 158 | 171 | 169 | 2126 | 2126 |
| 30 | Keith Howes | ENG | 180 | 158 | 175 | 151 | 154 | 165 | 179 | 152 | 166 | 140 | 149 | 158 | 198 | 1945 | 2125 |
| 31 | Sammy Borg | MLT | 36 | 170 | 181 | 201 | 171 | 171 | 180 | 177 | 192 | 147 | 167 | 174 | 153 | 2084 | 2120 |
| 32 | Christer Svard | SWE | 120 | 186 | 192 | 200 | 149 | 191 | 175 | 153 | 146 | 144 | 161 | 176 | 124 | 1997 | 2117 |
| 33 | Tapani Kiviranta | FIN | 60 | 168 | 157 | 214 | 152 | 166 | 177 | 174 | 188 | 126 | 177 | 170 | 181 | 2050 | 2110 |
| 34 | Ian Horrell | SCO | 36 | 169 | 207 | 154 | 166 | 246 | 156 | 137 | 134 | 202 | 163 | 167 | 169 | 2070 | 2106 |
| 35 | Pat Byrne | ENG | 36 | 134 | 172 | 197 | 156 | 204 | 174 | 165 | 161 | 178 | 165 | 184 | 170 | 2060 | 2096 |
| 36 | David Piper | ENG | 96 | 210 | 137 | 161 | 160 | 160 | 176 | 138 | 161 | 153 | 178 | 178 | 158 | 1970 | 2066 |
| 37 | Ken Burton | ENG | 60 | 155 | 160 | 169 | 185 | 183 | 165 | 139 | 128 | 144 | 198 | 190 | 182 | 1998 | 2058 |
| 38 | Jan Enquist | SWE | 72 | 164 | 165 | 214 | 146 | 140 | 175 | 167 | 163 | 140 | 190 | 177 | 134 | 1975 | 2047 |
| 39 | Francesco Morabito | ITA | 36 | 181 | 158 | 137 | 234 | 163 | 179 | 146 | 171 | 190 | 146 | 145 | 156 | 2006 | 2042 |
| 40 | Dave Montgomery | ENG | 72 | 217 | 148 | 146 | 159 | 160 | 154 | 189 | 205 | 170 | 145 | 153 | 121 | 1967 | 2039 |
| 41 | Reg Eccles | ENG | 72 | 149 | 183 | 147 | 156 | 172 | 174 | 152 | 171 | 170 | 138 | 179 | 167 | 1958 | 2030 |
| 42 | Norbert Peelman | BEL | 120 | 129 | 162 | 165 | 158 | 176 | 163 | 172 | 155 | 137 | 144 | 164 | 181 | 1906 | 2026 |
| 43 | Ray Harrison | ENG | 84 | 166 | 141 | 188 | 161 | 187 | 154 | 156 | 129 | 192 | 175 | 118 | 165 | 1932 | 2016 |
| 44 | Steve Carnall | ENG | 0 | 181 | 167 | 171 | 157 | 216 | 168 | 155 | 164 | 182 | 138 | 177 | 134 | 2010 | 2010 |
| 45 | Tony Paris | MLT | 0 | 188 | 179 | 159 | 192 | 158 | 172 | 156 | 169 | 163 | 138 | 167 | 164 | 2005 | 2005 |
| 46 | Roger Hunter | ENG | 24 | 165 | 148 | 215 | 154 | 165 | 163 | 155 | 154 | 153 | 212 | 144 | 148 | 1976 | 2000 |
| 47 | Giancarlo Tolu | MLT | 0 | 189 | 153 | 178 | 169 | 164 | 162 | 169 | 167 | 161 | 156 | 178 | 146 | 1992 | 1992 |
| 48 | Bill Wadsworth | ENG | 168 | 187 | 159 | 153 | 174 | 164 | 146 | 148 | 146 | 132 | 129 | 138 | 131 | 1807 | 1975 |
| 49 | Ron Griffin | ENG | 0 | 135 | 178 | 162 | 171 | 162 | 210 | 139 | 163 | 210 | 143 | 142 | 156 | 1971 | 1971 |
| 50 | Jeff Platten | ENG | 0 | 206 | 147 | 138 | 177 | 169 | 188 | 213 | 106 | 157 | 159 | 155 | 147 | 1962 | 1962 |
| 51 | Sebastiano Bellanca | ITA | 0 | 145 | 180 | 171 | 156 | 167 | 178 | 119 | 172 | 96 | 157 | 185 | 180 | 1906 | 1906 |
| 52 | Colin Crouch | ENG | 24 | 153 | 167 | 170 | 169 | 164 | 149 | 127 | 166 | 170 | 137 | 120 | 137 | 1829 | 1853 |
| 53 | Benny Hili | MLT | 0 | 137 | 171 | 202 | 139 | 176 | 156 | 176 | 146 | 176 | 150 | 123 | 0 | 1752 | 1752 |
| 54 | Mario Palmisano | ITA | 0 | 125 | 119 | 164 | 158 | 182 | 146 | 158 | 115 | 133 | 123 | 150 | 161 | 1734 | 1734 |
| 55 | Simon Ferrow | JER | 132 | 117 | 135 | 169 | 134 | 103 | 159 | 143 | 122 | 111 | 97 | 136 | 114 | 1540 | 1672 |
| 56 | Domenico Incardona | ITA | 36 | 103 | 103 | 98 | 116 | 132 | 110 | 112 | 100 | 115 | 80 | 125 | 115 | 1309 | 1345 |
WOMEN:
| | | | | | | | | | | | | | | | | | |
| --- | --- | --- | --- | --- | --- | --- | --- | --- | --- | --- | --- | --- | --- | --- | --- | --- | --- |
| P | Name | Nat | HC | 1 | 2 | 3 | 4 | 5 | 6 | 7 | 8 | 9 | 10 | 11 | 12 | Scr | Tot |
| 1 | Hannele Uotila | FIN | 60 | 172 | 188 | 268 | 202 | 132 | 205 | 169 | 172 | 164 | 160 | 183 | 211 | 2226 | 2286 |
| 2 | Inger Petersson | SWE | 108 | 152 | 189 | 197 | 184 | 168 | 158 | 198 | 172 | 194 | 157 | 169 | 182 | 2120 | 2228 |
| 3 | Berit Karlsson | SWE | 180 | 188 | 152 | 159 | 209 | 159 | 145 | 163 | 171 | 147 | 144 | 156 | 193 | 1986 | 2166 |
| 4 | Angie Brown | ENG | 0 | 185 | 222 | 199 | 191 | 193 | 189 | 174 | 160 | 161 | 163 | 115 | 168 | 2120 | 2120 |
| 5 | Jan Hodge | ENG | 0 | 179 | 209 | 164 | 176 | 180 | 150 | 202 | 178 | 159 | 187 | 153 | 144 | 2081 | 2081 |
| 6 | Kaz Barfoot | ENG | 60 | 151 | 180 | 169 | 169 | 177 | 174 | 158 | 171 | 185 | 172 | 157 | 148 | 2011 | 2071 |
| 7 | Liz Griffin | ENG | 24 | 210 | 164 | 124 | 173 | 193 | 160 | 187 | 146 | 154 | 154 | 171 | 176 | 2012 | 2036 |
| 8 | Liz Pond | ENG | 108 | 145 | 167 | 176 | 181 | 133 | 145 | 119 | 188 | 131 | 143 | 165 | 174 | 1867 | 1975 |
| 9 | Lynne Palmer | ENG | 48 | 168 | 136 | 145 | 146 | 194 | 166 | 139 | 158 | 159 | 147 | 169 | 129 | 1856 | 1904 |
| 10 | Josephine Borg | MLT | 12 | 164 | 171 | 140 | 153 | 195 | 132 | 116 | 172 | 159 | 160 | 130 | 169 | 1861 | 1873 |