SMART program makes $7 million earning allocation; active Recipients receive nearly $1,000 in schola
February 14, 2022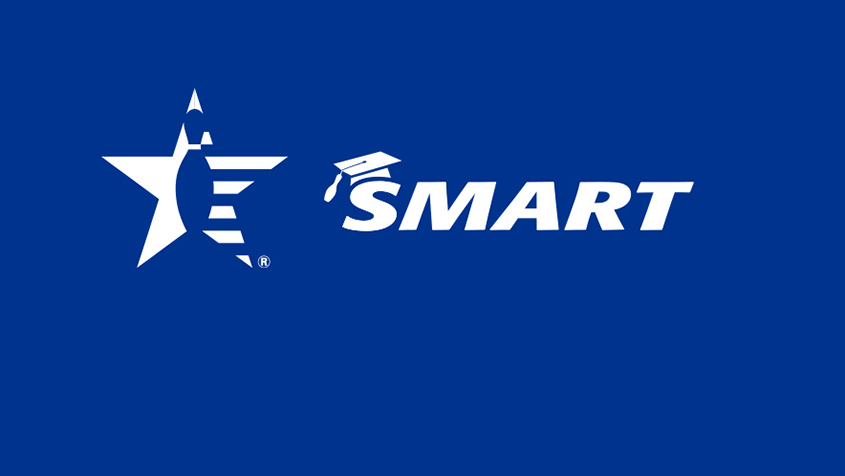 FAQ

ARLINGTON, Texas - The USBC Scholarship Management and Account Reporting for Tenpins (SMART) program is making an investment earnings allocation of $7 million to provide additional scholarships for youth bowlers. The $7 million allocation matches the largest investment earnings allocation in SMART history.

Due to new policy adopted in 2021, a portion of the allocation will immediately go to new scholarships for youth bowlers. Included in this allocation (approximate numbers):
$3.6 million in bonus scholarships to the 3,707 active SMART Recipients. These are students who requested use of SMART funds in 2021. Each student will immediately receive a new $980 SMART scholarship.
$2.2 million in new SMART deposited unassigned funds for Providers to allocate. This is in addition to the new $2.7 million SMART deposited unassigned funds Providers received for allocation in January from expired Recipient accounts.
$1.2 million set aside for the new SMART Pell Grant Match.
USBC's SMART Committee intends to maintain the annual earnings allocation at $7 million or more through at least 2024, unless investment market conditions significantly change. This will allow SMART Providers and Recipients to plan on similar new funds from SMART for three years.
"The 2022 SMART allocation will immediately change the lives of young bowlers with nearly $1,000 in new scholarship funds hitting every active SMART Recipient's account," USBC President Melissa McDaniel said. "With SMART's intention to maintain at least a $7 million allocation, SMART Providers should aggressively use their unassigned funds with the confidence of consistent new funding in the years ahead. This also allows active Recipients to plan on similar bonus scholarships through 2024 as well."

The federal Pell Grant is a national program that helps students and families with the greatest financial need pay for college. The new SMART Pell Grant Match will maximize the power of this federal program for bowlers by matching it dollar for dollar. The SMART Pell Grant Match will be available to any student with at least one season of USBC Youth participation and two seasons of overall USBC membership.

Students can request the SMART Pell Grant Match by visiting BOWL.com/SMART. Applications for the SMART Pell Grant Match will be accepted through the end of the year or until the $1.2 million in funding is exhausted.

"The SMART Pell Grant Match provides a new and innovative way for USBC's SMART program to help students in financial need within our bowling community," said Frank Wilkinson, chair of the USBC SMART Committee. "We encourage everyone involved in USBC programming to help with awareness about this new grant. Our challenge will be reaching our former youth bowlers to let them know about this fantastic opportunity."

In 2021, the USBC Board of Directors approved a series of policy changes for SMART, designed to increase scholarship benefits for SMART Recipients. The new policy allocates a portion of investment gains to be awarded as new scholarships in SMART Recipient accounts.

Complete language of the SMART policies and an FAQ guide are published on BOWL.com