Tan continues hot start, takes lead after Round 2 at 2023 USBC Queens
May 20, 2023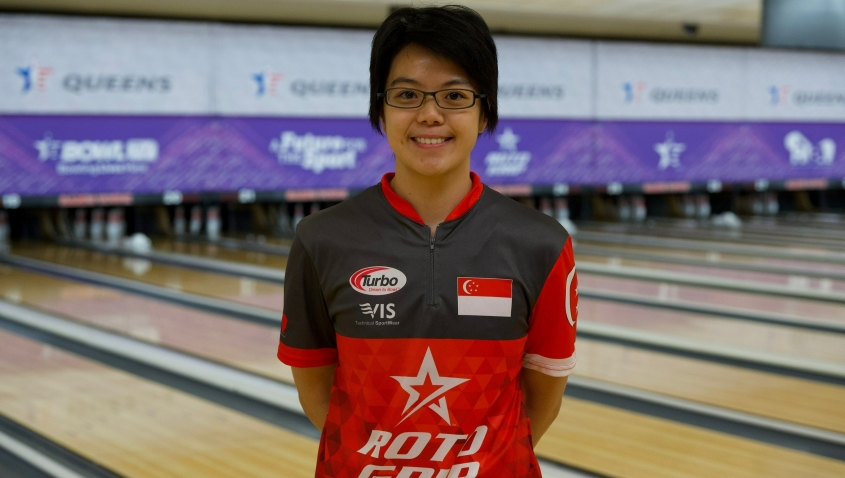 LAS VEGAS – Cherie Tan of Singapore isn't a bowler who can fly under the radar.
After all, the 35-year-old left-hander is a four-time winner and past major champion on the Professional Women's Bowling Association Tour.
Her success isn't limited to the past either as she won the season-opening 2023 PWBA Stockton Open and finished 13th at last weekend's GoBowling! Spokane Open.
As such, it probably didn't come as a surprise to many when Tan moved into the overall lead after Friday's second round of qualifying at the 2023 United States Bowling Congress Queens, which is being contested at Sam's Town Bowling Center in Las Vegas.

Tan followed up Thursday's five-game score of 1,072 with a tournament-best 1,167 on Friday thanks to games of 222, 215, 248, 225 and 257. That allowed her to jump from 12th place after Round 1 to the lead at the end of Round 2 with a two-day, 10-game total of 2,239, an average of 223.9.

Tan is joined in the top five by Madison Janack of Wichita, Kansas (2,149), Anna Andersson of Sweden (2,138), Stefanie Johnson of McKinney, Texas (2,138), and Day 1 leader Josie Barnes of Hermitage, Tennessee (2,123).
However, the number most competitors are eyeing at the moment is 1,952, which is the score shared by Daniela Gonzalez of Babson Park, Florida, and Lilia Robles of Mexico.
That's because those two bowlers are currently tied for 64th place, which represents the final advancing position into the match-play bracket.
Gonazalez and Robles are far from assured of spots, however, as there is still one five-game qualifying round remaining before the first cuts are made.
That round is scheduled to get underway Saturday at noon Eastern with all bowlers competing on the fresh 45-foot lane condition. After 15 games, the field will be cut to the top 63 players and Birgit Noreiks of Germany, who is guaranteed a spot in the double-elimination bracket as the defending champion.
Noreiks currently sits tied for 28th place with a two-day total of 2,009.
The USBC Queens is the third event and first major championship on the 2023 Professional Women's Bowling Association Tour schedule. The finals will be broadcast live Tuesday at 7 p.m. Eastern on CBS Sports Network. All qualifying and match-play rounds leading up to the televised finals are streaming live at BowlTV.com.
Tan is hoping to be a part of that telecast, and to get there, she plans on employing the same strategy that has allowed her to find success during the first two rounds.
"I've pretty much kept things simple," Tan said. "I kept the same launch angles both days; I just changed the equipment I used to play them. I think I'm a little lucky because I found the right look early on, which kept me from having to figure things out throughout the blocks."
Tan will enter Round 3 with a 90-pin lead on second place and inside the current cut number by nearly 300 pins. She plans to put that cushion to good use before the match-play portion of the tournament begins on Sunday.
"I have quite a bit of a buffer, so that should allow me to try a few things here and there with my equipment tomorrow to see what's solid," Tan said. "I wasn't very good toward the end of the first day, so since I won't have to focus on carry as much, I should be able to experiment to see how the lanes are changing each day."
Tan knows that such knowledge could prove invaluable once match play begins.
"It's always nice to be the leader, but once we move to the bracket, being first, 20th, 30th or 60th doesn't make that much of a difference since it's all about winning matches," Tan said.
Match play will begin Sunday with all matches prior to the stepladder finals featuring a three-game total-pinfall format. Bracket play resumes Monday with the top five athletes advancing to Tuesday's stepladder finals.
The 2023 Queens champion will take home the $60,000 first-place prize and tiara awarded to the winner.
For more information on the USBC Queens, visit BOWL.com/Queens.